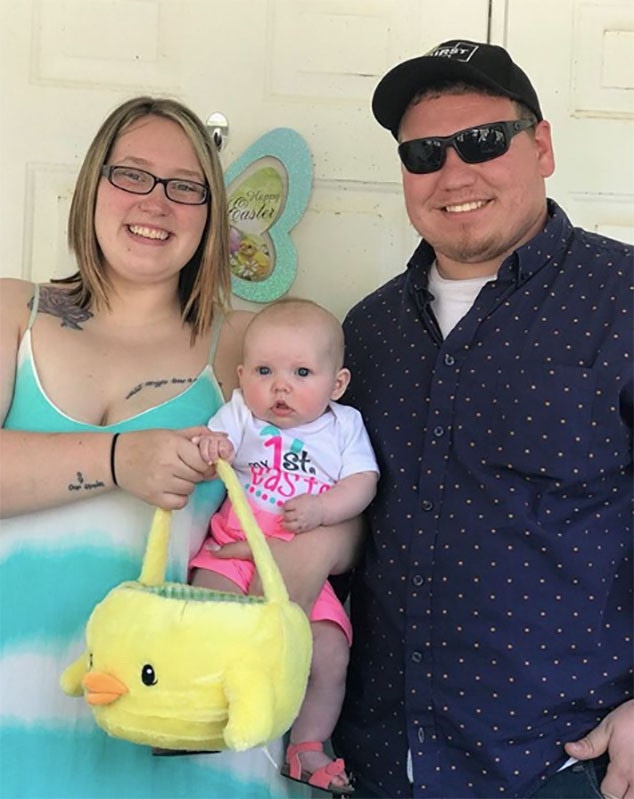 Instagram
Pumpkin is a married lady!
Reality star Lauryn "Pumpkin" Shannon, known to fans as one of Mama June's daughters, became a bride this week. The 18-year-old wed longtime beau Joshua Efird in Las Vegas Monday night, TMZ reported citing photos of the group. E! News can confirm a marriage license was issued for the couple last week in Nevada. According to TMZ, after tying the knot, the the groom, bride and her famous family—including younger sister Alana "Honey Boo Boo" Thompson—headed to Buca di Beppo for dinner.
Efird reportedly popped the question back in 2016. While the couple waited to become Mr. and Mrs., they did celebrate different new titles late last year—mom and dad. In early December, Shannon gave birth to a daughter named Ella Grace Efird. 
Welcoming their daughter also helped bring them further together. "They say [babies] change things, but honestly I think a kid is maybe what we needed in our relationship," she previously told Us Weekly. "We've become closer than any other time. We both help each other out. It's like it's a team thing now."
While there's been much change in their lives as of late, Shannon is happy to have Efird by her side through it all. "Me and josh have been together almost 3 years and just a month ago we welcomed a precious little girl into our lives. I cannot stress enough how much both of them mean to me," she wrote on social media in January.
"Secondly, I want to thank josh for being not only a wonderful man to me but an amazing father to our little girl. April of last year we were both terrified to become parents but now that she is here I think we are wonderful parents. Josh I cannot think you enough for every thing you do for us and our little family. And last but not least I love you and our precious little angel more than anything on this earth. You both have opened my eyes to a whole new world. I love the way you not only go out of your way to take care of me but take care of Ella as well. You've really grown into a wonderful man and for that I thank you."
Congratulations to the newlyweds!