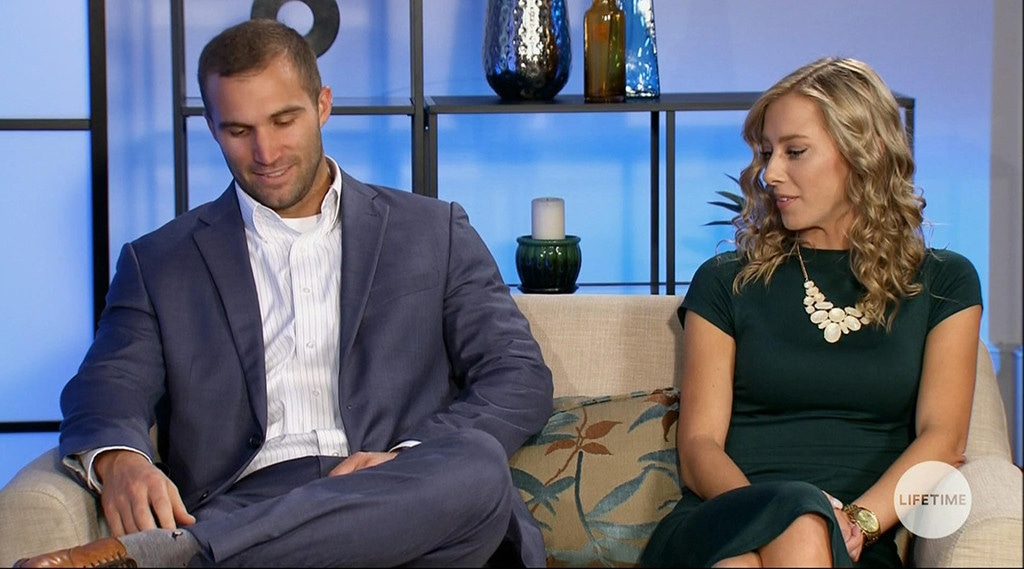 Lifetime
Eight weeks of marriage can provide a whole new perspective and a whole lot of life lessons.
For the past several months, viewers watched Jonathan Francetic get married and subsequently get divorced to Molly Duff on Married at First Sight.
But ahead of tonight's "After the Decisions" reunion episode, the army vet and financial associate has written a letter to fans where he reflects on the once in a lifetime experience.
"One of the questions I am asked the most is why I kept trying to make the relationship work while constantly running into brick walls and being shut out. I think it's imperative to remember that a lot goes on behind the scenes and I really could see the potential. And trusted the process," Jonathan explained in the letter obtained by E! News exclusively. "During the course of filming I tried to be patient and see things from Molly's point of view. This, of course, isn't the easiest thing to do when you've just met, and are trying to learn their perspective on top of quite literally everything else. Regardless, I felt that I did what I could, and in the end it just didn't work."
Another challenge Jonathan faced was after filming when he was still unemployed without a fairytale ending.
"To put it bluntly, the ending of filming sucked. It felt like an alternate reality that I came back from to be left emotionally drained with no wife, job, or place to stay. No one really mentions the crew, but they become like your family, so you don't want to see them go either," he shared. "Afterward, I left Boston for about a month feeling dejected, and really bitter/angry over the whole situation. So much so that when asked what I took away from the show that was positive, I quite literally could not come up with a response. Fortunately, after some time and reflection this would change, but it would really take time."
Cast members from past seasons provided guidance and encouragement. As for the debate that editing doesn't show the full story, Jonathan said the crew did "wonderful work at emphasizing the major aspects of our story given the tight parameters they have."
In his honest and open letter, Jonathan revealed the biggest takeaways from his experience. And whether you're single and ready to mingle or happily married for several years, his words will likely be easily to relate to.
"Going forward in life, I can promise you that accepting people for who they are and how they treat you, will show you their true selves beyond basic descriptive information," he wrote. "Vulnerability is strength, and walking away from a situation beat up, broken down, and 'emotionally raw' (to quote myself) should be called giving it your all instead of vulnerable. Of course being scared to be vulnerable is normal, and fine. Don't allow your vulnerability to hold you back from something that could be great in the long run."
Jonathan added, "Don't define people on their descriptions, but rather their actions. Above all else, try to see others perspectives—because there is no right, just different."
Married at First Sight (produced by Kinetic Content) airs tonight at 9 p.m. only on Lifetime.