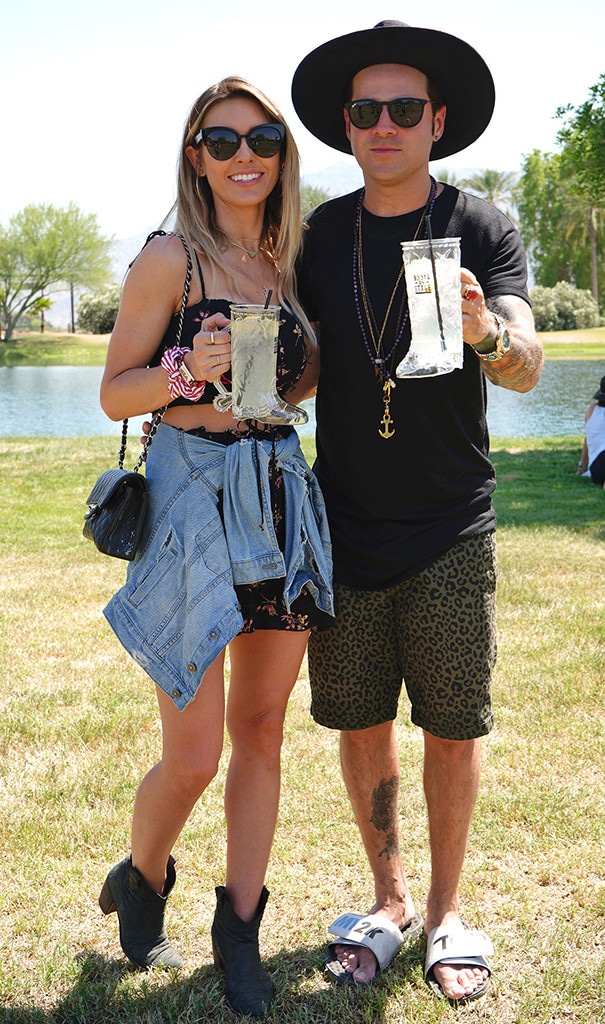 Chevrolet
Former The Hills stars Audrina Patridge and Ryan Cabrera are fueling those rekindled romance rumors with a joint appearance at the 2018 Stagecoach country music festival.
Cabrera posted on his Instagram Stories feed on Saturday videos of the two sitting close together on lawn chairs and hanging out with a couple at the event, which was held this weekend in Indio, California.
Cabrera and Patridge attended Chevrolet's Shindig in the Desert for a couple hours and left together, a source says. "They looked like a couple and really happy. Nobody was bothering them and they seemed like any other couple just enjoying the festivities." And, another insider tells E! News, "They are so together. At first they were acting super low-key, not really showing any PDA. But as the party went on they got comfortable and affectionate. He grabbed her butt a couple of times while they were walking."
Last week, a report stated that the former Hills stars had rekindled their romance. Patridge, who is currently going through a divorce, and Cabrera have not commented.
On Thursday, Audrina's stylist posted an Instagram Stories video showing her, the former reality star and Cabrera getting hydrating IV drips together, with the two Hills alums sitting together.
An eyewitness also told E! News they saw Patridge and Cabrera at a W Hollywood jazz night event early this month and that the two sat with their arms around each other and held hands.
Patridge and Cabrera first sparked romance rumors in 2010 and had part of their relationship documented on the final season of The Hills. They dated for several months.
News of Patridge and Cabrera's rumored rekindled romance comes seven months after she filed for divorce from pro BMX rider Corey Bohan, father of their 1-year-old daughter Kirra.
—Additional reporting by Alli Rosenbloom Mike Vulpo