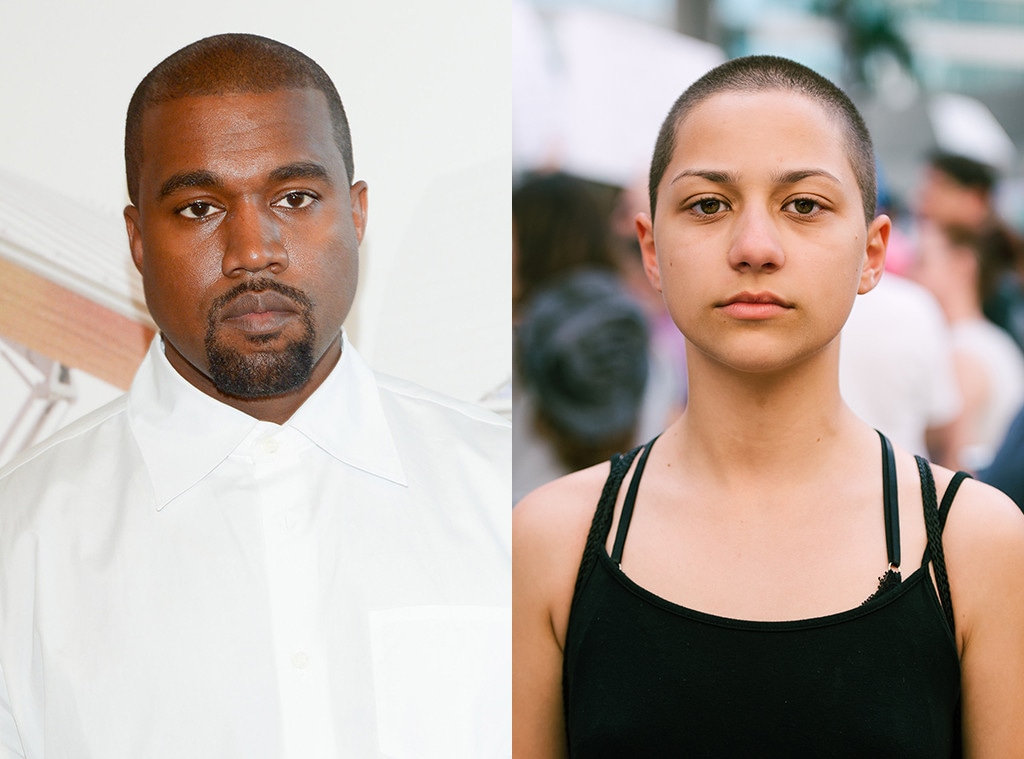 Getty Images
Thanks but no thanks?
Kanye West took to Twitter on Saturday to praise Emma González, a student, pro-gun control activist and survivor of the shooting at Marjory Stoneman Douglas High School in Parkland, Florida, who earned much praise for her speech at last month's March for Our Lives protest, which the rapper attended with wife Kim Kardashian and daughter North West. Emma appeared to be unimpressed and directed her own praise at someone else.
"My hero  Emma Gonzalez," Kanye tweeted, using two spaces between the words "hero" and "Emma," alongside a photo of the student at a CNN town hall in which she and others posed questions for Dana Loesch, the spokesperson for the National Rifle Association, about gun control in wake of the massacre.
He also posted a selfie showing him sporting a shaved haircut like hers, writing, "Inspired by Emma."
His posts come days after he shared a series of pro-President Donald Trump tweets, which drew controversy. The president and Republican leader is a staunch supporter of gun rights. Kanye also posted during his Twitter spree, "My wife just called me and she wanted me to make this clear to everyone. I don't agree with everything Trump does."
Less than 20 minutes after Kanye posted his first tweet about Emma, she tweeted, in the same format Kanye used, "my hero James Shaw Jr.," referring to the man who, without using a weapon, recently disarmed a gunman who shot dead four people inside a Waffle House near Nashville.
She included a photo of James, dubbed by the media as the Waffle House Hero, holding his 4-year-old daughter, Brooklyn, at a vigil for the shooting victims.