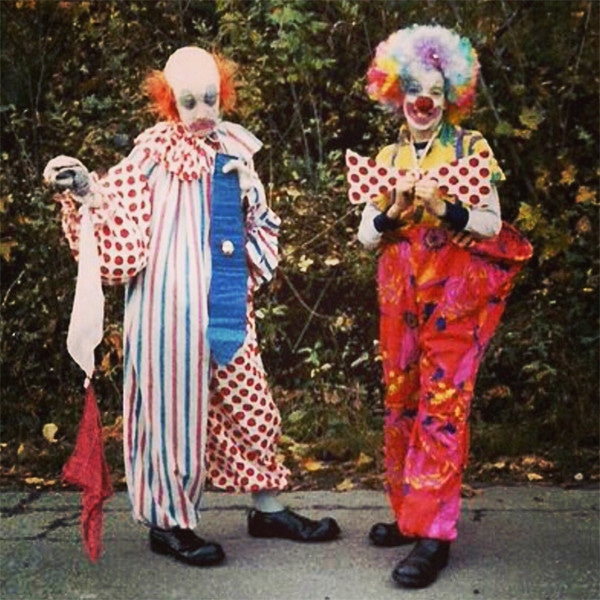 Instagram
It's Drew Scott and Jonathan Scott like you've probably never seen them before...
The twins and stars of the hit HGTV show Property Brothers celebrated their 40th birthday on Saturday and Jonathan took to Twitter to post the ultimate throwback photo as a tribute to his bro. It shows the two dressed as clowns.
"This pretty much sums up the last 40 years with my best friend," he wrote. "Thanks for always having my back @mrdrewscott :) #happybirthday."
"Retweet to wish the best brother in the world a big #HappyBirthday," Drew tweeted. "@MrSilverScott thanks for making me laugh every day these past 40 years #twinning."
HGTV's Twitter feed also featured a video montage showing more throwback photos of the Scott twins as well as a clip of the two in the present, blowing out candles on a birthday cake.
"So funny," Drew tweeted. "Love this."
Watch:
"Property Brothers" Stars Describe New Book in 3 Words
Photos of the two celebrating their birthday as babies and young children were posted on HGTV Canada's Twitter page, with the message, "Happy birthday @MrDrewScott and @MrSilverScott!"
"Thank you....40 is the new 20 right?!" Jonathan replied.