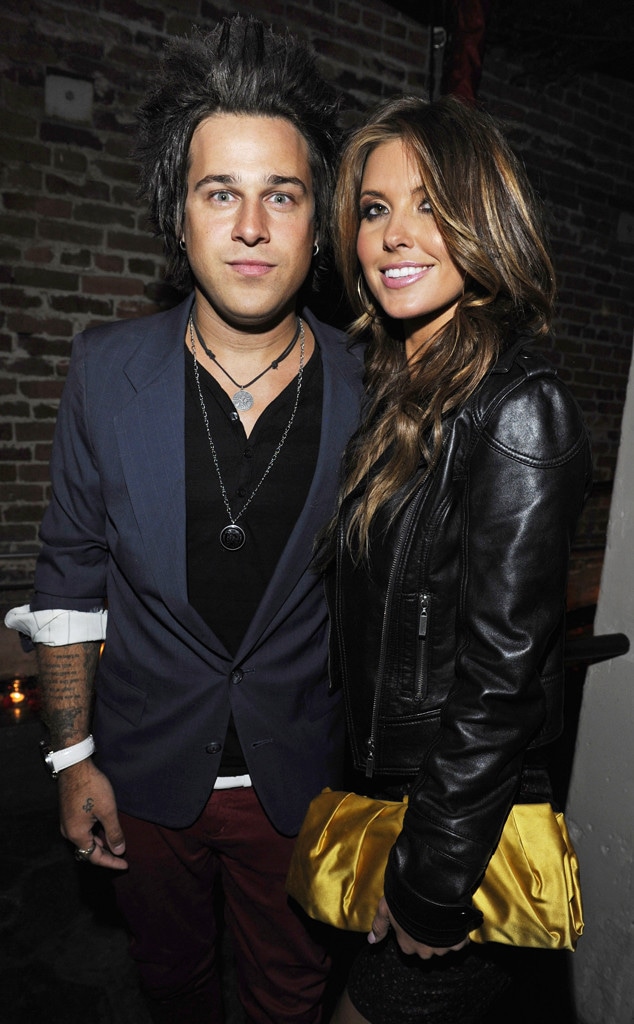 Amy Graves/WireImage
The Hills may be alive with a rekindled romance.
Pop culture fans are freaking the freak out after a report surfaced claiming Audrina Patridge and Ryan Cabrera are back together.
"They're dating," a source shared with People. "They've been spending a lot of time together recently and are having a good time."
And as it turns out, these two really have been hanging out. According to fashion stylist Joey Tierney's Instagram Story, the pair spent Thursday night getting IV drops in their arms.
Furthermore, both Ryan and Audrina posted pictures near an Orange County beach on Friday evening leaving some fans thinking they were about to kick off the weekend together.
In addition, an eyewitness told E! News they saw the two at a W Hollywood jazz night event early this month. 
"She sat with him and they were very close and had their arms around each other," the source said. "They were holding hands at one point too."
Ryan Cabrera/Instagram; Audrina Patridge/Instagram
40 kinds of sadness? More like 40 kinds of OMG emotions!
Ryan and Audrina were first linked in January of 2010 and had part of their romance documented on the final season of The Hills before calling it quits five months later.
As MTV viewers may have remembered, Audrina was worried that they rushed into things too quickly. It also didn't help that her man was hitting the road and going on tour.
After going their separate ways, Ryan would continue focusing on his music career. In fact, the singer is kicking off a brand-new tour starting Monday.
As for Audrina, she welcomed a daughter named Kirra Max and became creative director for a bathing suit line called P R E Y S W I M.
So could this be Hollywood's hot new couple or could this just be two friendly exes chilling in Southern California? The rest is still unwritten.