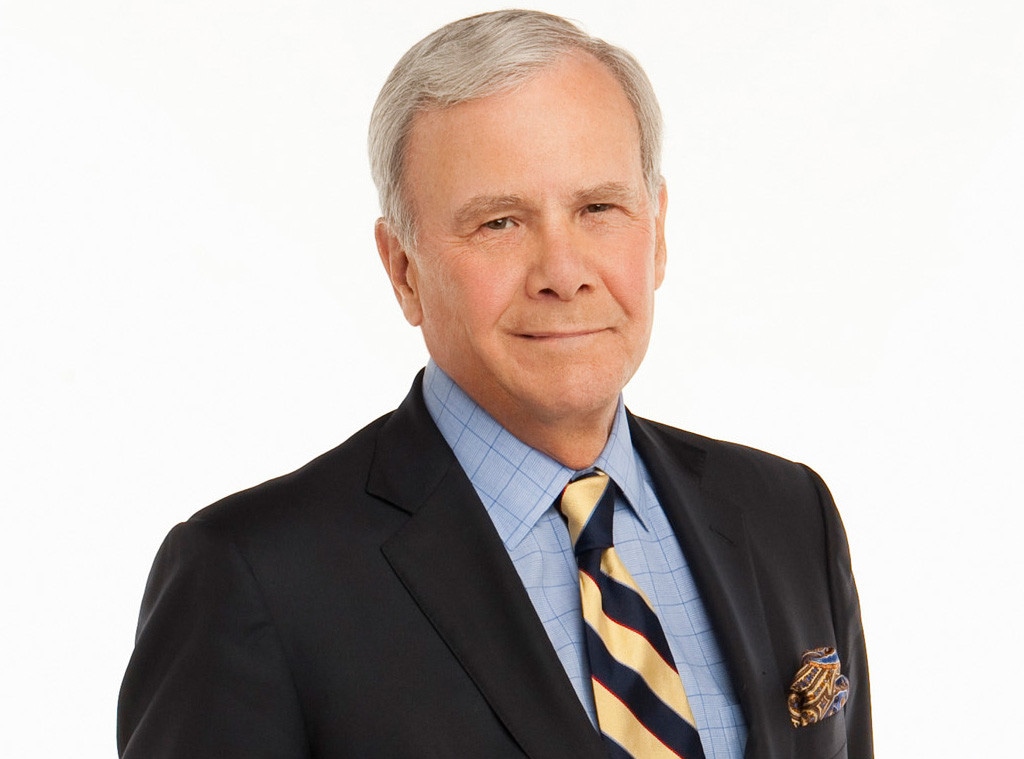 Virginia Sherwood/NBC
Tom Brokaw sent a personal message to his NBC News colleagues denying sexual harassment allegations made against him and staring that he was "ambushed," a report says.
The Washington Post and Variety reported on Thursday that former NBC News correspondent Linda Vester and another anonymous woman, who said she worked as a production assistant at the company, claim the 78-year-old veteran newsman sexually harassed them in the '90s. Via a statement issued by NBC News, Brokaw soon denied both allegations.
On Friday, the Hollywood Reporter posted what it said was an email Brokaw had sent to colleagues. In the text, he focuses on Vester's allegations and denies them again.
"It is 4:00 am on the first day of my new life as an accused predator in the universe of American journalism. I was ambushed and then perp walked across the pages of The Washington Post and Variety as an avatar of male misogyny, taken to the guillotine and stripped of any honor and achievement I had earned in more than a half century of journalism and citizenship," he wrote. "I am angry, hurt and unmoored from what I thought would be the final passage of my life and career, a mix of written and broadcast journalism, philanthropy and participation in environmental and social causes that have always given extra meaning to my life." 
Brokaw, who anchored NBC Nightly News from 1982 to 2004 and now serves as a special correspondent for the company, said he was "facing a long list of grievances from a former colleague who left NBC News angry that she had failed in her pursuit of stardom."
Vester has not responded to Brokaw's recent comments.
He said the woman, "like others in that category, was eager for advice and camaraderie with senior colleagues" and often sought him out for informal meetings." Vester had told the Washington Post that Brokaw made unwanted advances toward her during two occasions and told her he wanted "an affair of more than passing affection."
Brokaw had said in his statement on Thursday, "I met with Linda Vester on two occasions, both at her request, 23 years ago, because she wanted advice with respect to her career at NBC. The meetings were brief, cordial and appropriate, and despite Linda's allegations, I made no romantic overtures towards her, at that time or any other."
"I emphatically did not verbally and physically attack her and suggest an affair in language right out of pulp fiction," Brokaw reportedly said in his email to colleagues.
"Some of her relatives by marriage are very close friends. She couldn't pick up the phone and say, 'I'd like to talk. I have issues from those two meetings 20 years ago?'" he continued. "Instead she became a character assassin. Strip away all of the hyperbole and what has she achieved? What was her goal? Hard to believe it wasn't much more Look At Me than Me:Too...I am proud of who I am as a husband, father, grandfather, journalist and citizen. Vester, the Washington Post and Variety cannot diminish that. But in this one woman piece of sensational claims they are trying."
Also on Friday, Sacred Heart University in Connecticut's president announced that that morning, Brokaw informed them that he had decided to withdraw as an upcoming undergraduate commencement speaker.
"Given events in the news, Mr. Brokaw did not want to distract from the intended and most important focus of the day—our graduating students and their families," he said.
(E! and NBC News are both part of the NBCUniversal family.)