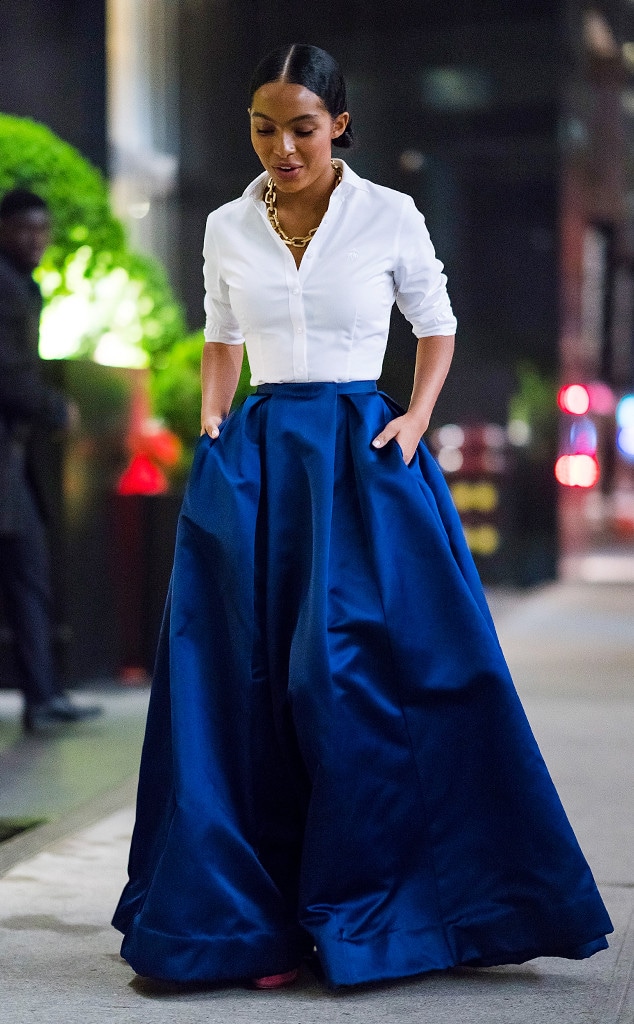 Gotham/Getty Images
It's finally time to store away winter neutrals and step into spring—because the week in celebrity style saw the whole color spectrum!
Stars didn't shy away from bold, vibrant hues, as evidenced by Yara Shahidi's cobalt-blue skirt or Priyanka Chopra and Zendaya's turns in fiery red. Even if colors weren't so saturated, they left a lasting impression, like Gigi Hadid's muted yellow Derek Lam suit she perfectly complemented with super-dark lips at the Being Serena premiere.
That's not to stay neutrals didn't have a strong week either. In fact, Black Lively proved that a navy menswear-inspired piece can be just as sexy as it is badass. 
To see the rest of the best dressed looks of the week, keep scrolling. And vote on your favorite ensemble below! 
Best Dressed of the Week: 4/27