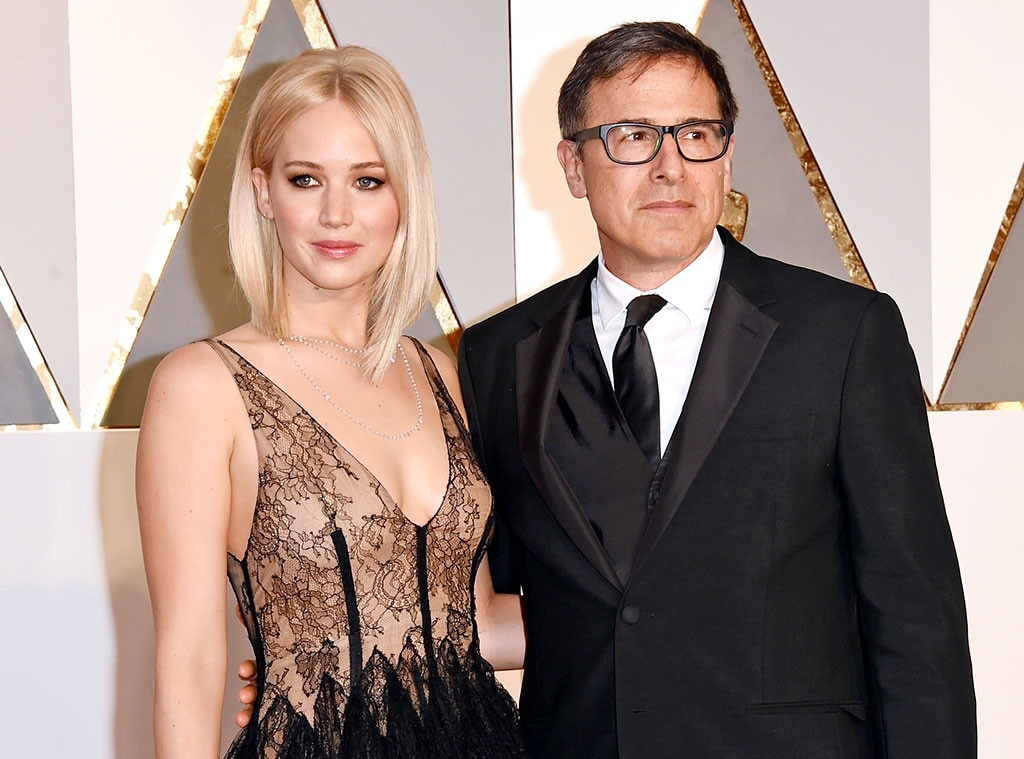 Jason Merritt/Getty Images
There are no sparks flying between Jennifer Lawrence and David O. Russell. 
The Daily Mail published recent photos of the Oscar winner and the acclaimed director walking arm in arm at night in New York City. However, before the rumor mill starts rolling, according to a source, these two are nothing more than friends. 
"There is nothing romantic going on between Jen and David, it is purely friendly and professional," an insider told E! News of the colleagues who have worked on three films together. "They are always working on new projects and he is always writing parts for her."
In the meantime, the actress has been keeping a low profile after a whirlwind few months with the back to back debuts of Mother! and Red Sparrow. 
"Jen has been taking some time off recently. She was really tired from doing all the promotion for Mother! and Red Sparrow," the source further explained. "She's been traveling a lot recently to take a quiet break and refresh herself for what's next."
Lawrence most recently dated Mother! director Darren Aronofsky for a year before they split in November 2017. 
The five-time Oscar-nominated director worked with Lawrence in Silver Linings Playbook, American Hustle and Joy, all three of which garnered her Oscar acting nods and one statue. Together, they've developed what Russell once called a "soul connection."
"If you really have a soul connection with someone, you tend to reproduce it," Russell said back in 2015. "Sometimes you have a kinship with someone, and I respect it enough not to talk about it too much. We share a sense of humor. We share a sense of what we cry about. We share a sense about what we love. We like really each other and like to laugh together and have fun."