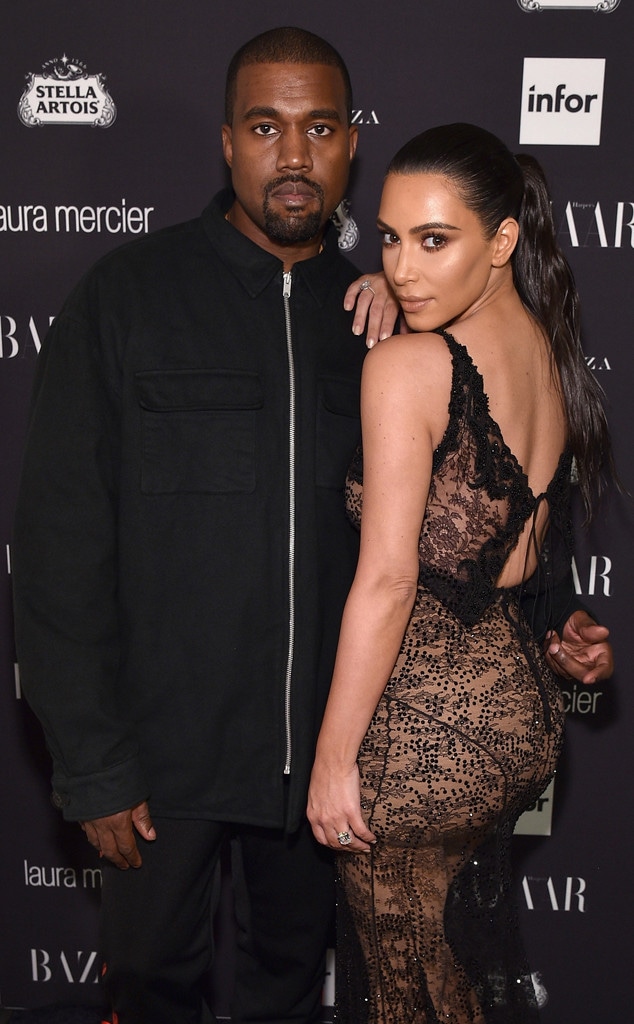 Bryan Bedder/Getty Images
Kim Kardashian could hardly believe her eyes when she saw husband Kanye West was back on Twitter.
The rapper returned to the social network earlier this month after a year hiatus and has since drawn thousands of likes and retweets with his philosophical posts, which appear to be a precursor to a book, and also recently stirred controversy with a series of pro-Donald Trump tweets.
"I didn't even know he got his Twitter again until I started seeing tweets come in from other people, like retweeting them," Kim said in an interview on The Ellen DeGeneres Show, which will air on Monday. "And I was like, 'Wait, is this real?' And then at night, he came in and was like, 'Did you see my tweets?' And I was like, 'Yes, I did see your tweets.' And I followed him back."
Last week, Kanye tweeted, "Sometimes you have to get rid of everything," to which Kim responded, "Wait...EVERYTHING?!?!?!"
"I mean, I hear him say all these things in the house, just about, I think what he was saying about, really, the 'everything,' he was talking about clarity," Kim told Ellen DeGeneres. "And he always talks about how we should not have our phones first thing in the morning and in the house when we're with the kids...it's our rule that we really try to live by, so I think he was talking about cleansing."
In a Twitter spree this week, Kanye called Trump his "brother" and shared a photo of himself wearing a "Make America Great Again" cap, drawing outrage from scores of his fans as well as fellow celebs. Kim, who is not a Trump supporter, intervened.
"My wife just called me and she wanted me to make this clear to everyone," Kanye tweeted. "I don't agree with everything Trump does. I don't agree 100% with anyone but myself."
Kim also defended her husband in wake of several media reports that questioned his mental health, saying, "He's a free thinker, is that not allowed in America? Because some of his ideas differ from yours you have to throw in the mental health card? That's just not fair. He's actually out of the sunken place when he's being himself which is very expressive."
During his Twitter spree, Kanye had shared never-before-seen photos of the interior of his and Kim's multi-million dollar home, joking, "Do this look like the sunken place?" Kim responded, jokingly, "Ummm babe. We had a rule to not show our home on social media! Soooo can we now allow KUWTK filming in the home?"
The term "sunken place" was made popular thanks to Jordan Peele's Oscar-winning, racially charged film Get Out, in which Daniel Kaluuya's protagonist character Chris sinks into a terrifying void after being hypnotized by his white girlfriend's hypnotherapist mother in their family home.
After Kanye shared his "sunken place" tweet, Peele joked on Twitter, "*Gets inspired *Starts writing 'Get Out 2.'"