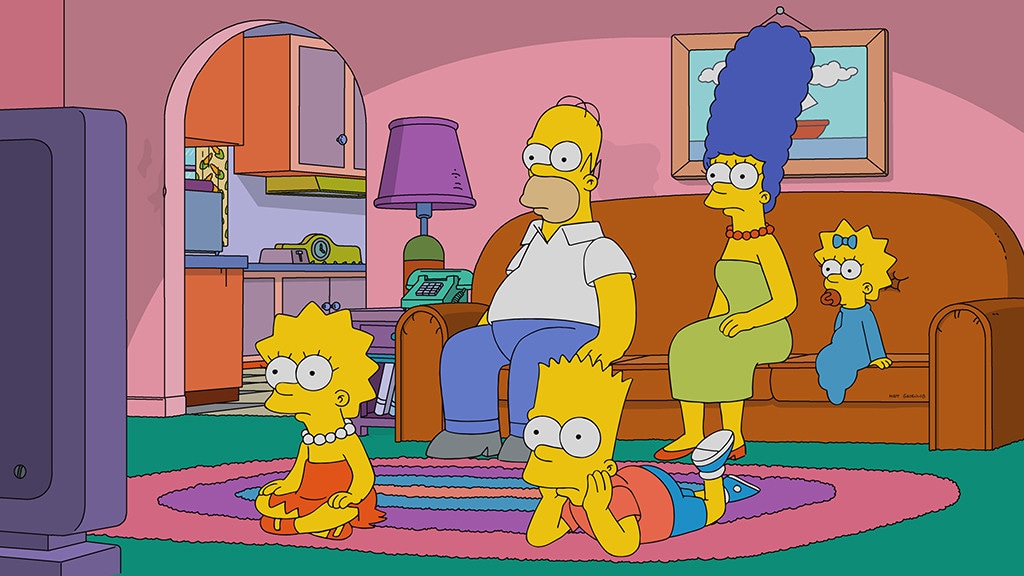 Fox
The Simpsons is making TV history on Sunday, April 29 when the Fox animated series airs its 636th episode, beating Gunsmoke's record of scripted episodes. However, Gunsmoke and Law & Order are both still tied for the longest-running US primetime live-action series with 20 seasons produced.
In "Forgive and Regret," the 636th episode of The Simpsons, Grandpa Simpson (Dan Castellaneta) makes a deathbed confession to Homer (also Castellaneta), but after recovering, Grandpa realizes the issue is not one easily reconcilable.
"We certainly didn't expect to last this long," The Simpsons creator Matt Groening told USA Today. "When we started, we didn't even know if the Fox network was going to last, much less our own show. Fox was an experiment, and they allowed us to do pretty much whatever we wanted."
Now in season 29 with a record season 30 already ordered, The Simpsons has shattered achievements left and right to become one of the most famous TV shows —and families—in the world. At the end of season 30 The Simpsons will have produced 669 episodes of television.
"This is yet another record-setting moment for what is truly a landmark series," Dana Walden and Gary Newman, chairmen and CEOs of Fox Television Group, said in a joint statement when the renewal was announced in November 2016. "The Simpsons has meant so much to the network, the studio and everyone at Fox, and its continued cultural impact around the globe is a testament to the combined brilliance of Matt [Groening], Jim [Brooks] and Al [Jean]. Congratulations to everyone who works on this groundbreaking series—from the voice cast and producers to the writers and production team—you comprise one of the greatest collections of creative talent in the history of the medium. And to the millions of Simpsons fans around the world, thank you for watching all these years. We're happy to tell you there's lots more to come."
"The show is a forum for comedy ideas. There are very sophisticated references to great literature and cinema as well as the most basic slapstick cartoon gag," Groening said about the show's success.
As for whether or not there will be a time when The Simpsons aren't on TV, well, that remains to be seen.
"I don't see any end in sight. It's always possible. (But) I live in denial of death, much less the cancellation of The Simpsons," Groening said.
The Simspons airs Sundays, 8 p.m. on Fox.