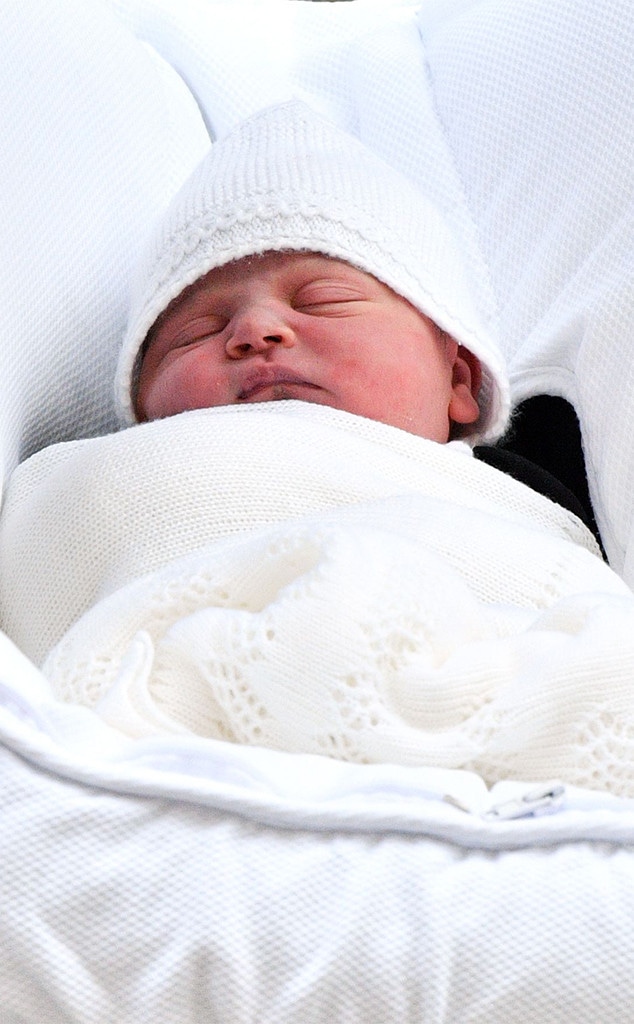 Tim Rooke/REX/Shutterstock
What does a royal baby have in common with a One Direction member? A name!
Nearly a week after welcoming their third child into the world, Duchess of Cambridge Kate Middleton and Prince William have announced their newest little one's name: Prince Louis Arthur Charles. 
While the baby boy shares the name with his father and brother, Prince George, both of whom have Louis as a middle name, he also has the same first name as fellow British star, Louis Tomlinson. 
The One Direction alum seems to have taken the similarity in stride. "Young Louis welcome to the world," the 26-year-old crooner tweeted. "I'll take you under my wing lad. The Adidas tracksuit is in the post!"
The singer is a dad himself to 2-year-old son, Freddie Reign. It seems the star had his mind on royal life when he named his youngster. Now, Tomlinson shares a name with the fifth in line to the throne. 
The singer and his former bandmates met Middleton back in 2014 at the Palladium in London for the Royal Variety Show. At the time, she was pregnant with daughter Princess Charlotte. Perhaps Tomlinson's first name stuck with her.
In any case, welcome to the world, Prince Louis! You have a pretty cool mentor on your side.