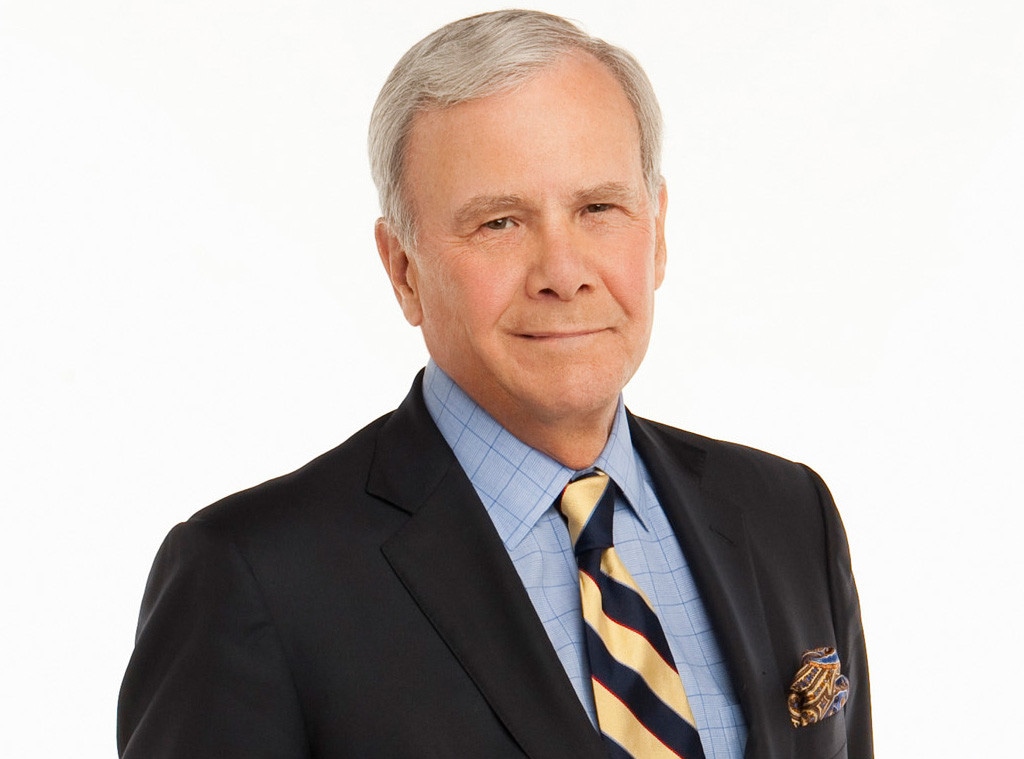 Virginia Sherwood/NBC
Tom Brokaw has been accused of making unwanted sexual advances toward two female colleagues in the 1990s, The Washington Post and Variety reported Thursday. 
Former NBC News correspondent Linda Vester and an anonymous source, who says she worked as a NBC News production assistant, claim Brokaw sexually harassed them. 
Brokaw denied the allegations in a statement supplied to both outlets by a NBC News spokesperson. "I met with Linda Vester on two occasions, both at her request, 23 years ago because she wanted advice with respect to her career at NBC," the veteran journalist said. "The meetings were brief, cordial and appropriate, and despite Linda's allegations, I made no romantic overtures towards her at that time or any other."
Vester claimed that Brokaw, who was an NBC Nightly News Anchor at the time, attempted to kiss her on multiple occasions, touched her inappropriately and entered her private residence without an invitation. 
Michael Buckner/Getty Images
Vester, then 28, was on assignment in New York City in 1994 when she alleged Brokaw asked to meet for drinks. When she declined, saying "I only drink milk and cookies," he showed up to her hotel room. As Vester described to Variety, "He grabbed me behind my neck and tried to force me to kiss him. I was shocked to feel the amount of force and his full strength on me. I could smell alcohol on his breath, but he was totally sober. He spoke clearly. He was in control of his faculties."
More than a year later, she said a similar incident with Brokaw occurred at her London apartment. Vester said she did not report the incidents out of fear of retribution. 
The unnamed source, then 24, who spoke to The Washington Post claimed Brokaw beckoned her into a hallway and forced her to touch him. "He put my hands under his jacket and against his chest and pulled me in so close and asked me, 'How is your job search going?' " the woman told the publication. 
The woman claimed she denied an invitation to his office and never reported the incident. Brokaw denied this accusation as well. 
In the same Washington Post story, Ann Curry said she alerted NBC executives to Matt Lauer's alleged sexual misconduct after a female staffer came to her with accusations against the since-ousted Today anchor. NBC said there was "no record" of Curry's warning, which she said was relayed in 2012. 
Lauer was fired from NBC News in November amid allegations of sexual misconduct. He apologized for his behavior, though maintained that "some" of the allegations were "untrue or mischaracterized."
He said in a new statement, "I have made no public comments on the many false stories from anonymous or biased sources that have been reported about me over these past several months... I remained silent in an attempt to protect my family from further embarrassment and to restore a small degree of privacy they have lost. But defending my family now required me to speak up. I fully acknowledge that I acted inappropriately as a husband, father and principal at NBC. However I want to make it perfectly clear that any allegations or reports of coercive, aggressive or abusive actions on my part, at any time, are absolutely false."  
E! News has reached out to NBC for further comment. 
(E! and NBC News are both part of the NBCUniversal family.)