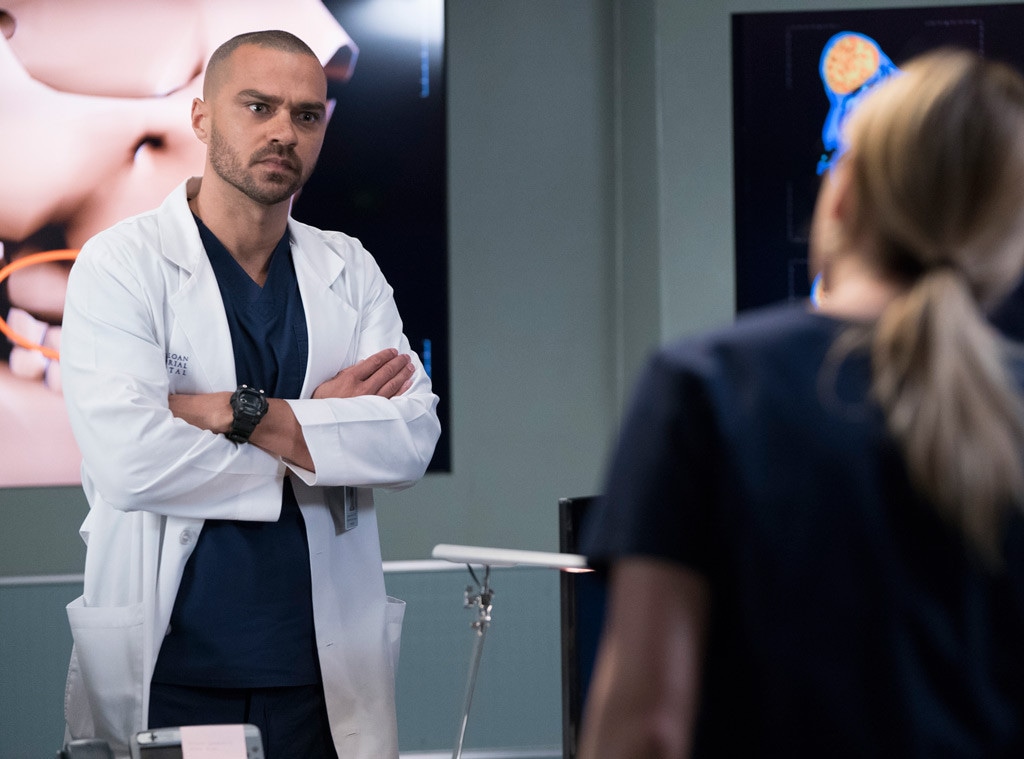 ABC
The walls were closing in on Grey Sloan Memorial after last week's stunning (and timely) reveal that the legendary Harper Avery was nothing more than an abusive predator.
The name Harper Avery has long been a sacred moniker in the world of Grey's Anatomy. The brilliant surgeon is not only the namesake of the coveted Harper Avery Award, a trophy that all of the docs have been obsessed with since the early days of the series, but his fortunes have helped keep the hospital afloat and his daughter and grandson are main characters in this world. So, the revelation that he was a lecherous creep whose behavior caused 12 women to give up their dreams all but ensured that there would be plenty of collateral damage.
Meredith (Ellen Pompeo) resolved to return the awards she and her mother Ellis had worked so hard for, Catherine (Debbie Allen) was preparing to fall on her sword for her father and lost her career in the process, Jackson (Jesse Williams) was faced with the reality of a tainted family name and a fortune lost, and the entire hospital, swarmed with press, was forced to bear the burden of Harper's predations. But all it took was an intense surgery reconstructing a kid's entire face, arranged by Catherine's oily lawyer as a bid for good PR, for Jackson and Meredith to realize that there could be another way out of this mess. One that wouldn't skate blame, but also wouldn't take everyone—Catherine, especially—down with Harper's legacy.
"If you want to rebuild, you have to tear it down first," Mer told Jackson. And that's exactly what they proposed.
Against the advice of Catherine's lawyer, Mer and Jackson convinced her to publicly dismantle the Harper Avery Foundation, disavow her father, usher in a new day with the Catherine Fox Foundation, and offer all the women whose careers were sidelined both restitution and jobs. It's inspired move, one that sees the show deal with its own patriarchal mythos in the time of #MeToo and Time's Up. And not for nothing, it's a move that a few real-world companies might want to consider. Just saying.
Of course, this is Shondaland and we're building to a season finale, so the coast isn't completely clear. There's still the small feat of actually putting the plan into motion, on top of Bailey (Chandra Wilson) and the hospital being hit with a wrongful termination suit by Vik (Rushi Kota), the intern fired last week for operating after ingesting those weed cookies. With all this going on, how will Alex (Justin Chambers) and Jo (Camilla Luddington) find time to get married? Stay tuned.
What did you think of the show's answer to the Harper Avery problem? Sound off in the comments below!
Grey's Anatomy airs Thursdays at 8 p.m. on ABC.