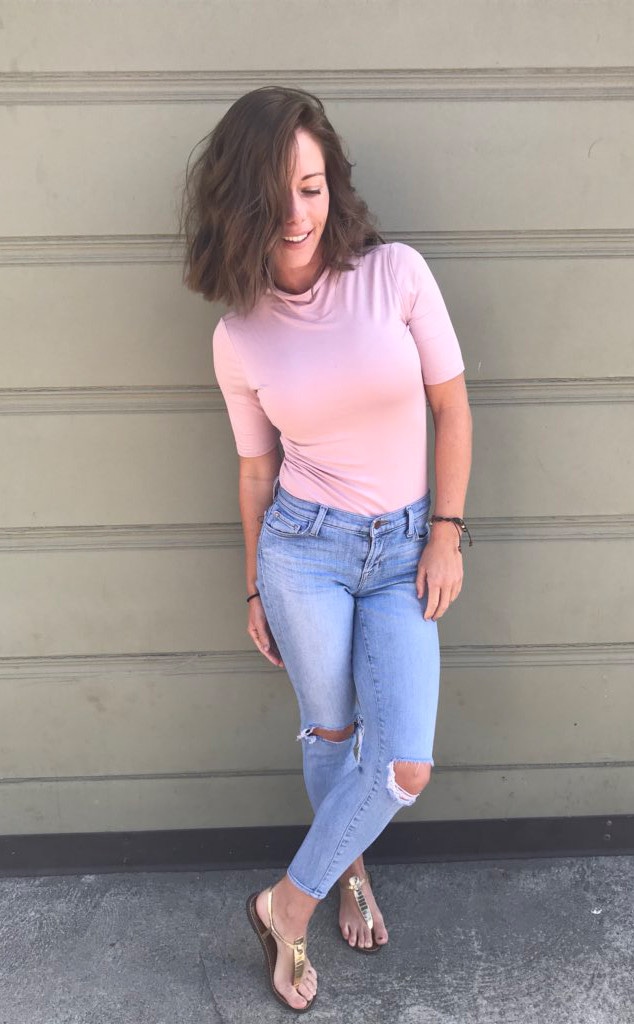 Twitter
The votes are in and Kendra Wilkinson has proven that brunettes do it better.
The former Playboy model flaunted fresh brown locks on Twitter and it is clear that she is feeling the new look. She told her followers, "I'm not here tryin' to impress anyone but myself. F--k it all. I'm excited."
E! News has learned that Kendra got her hair done with the help of colorist Jaffa Bryant and stylist Angelo Rivera at The Benjamin Salon.
Even with her beautiful new look, the star is keeping it real and poked fun at her "sweat stains" that could be seen in photos of her playfully posing for the camera.
Her new do' is just one of the many changes in her life following the announcement that she has filed for a divorce from former NFL player, Hank Baskett, citing, "irreconcilable differences."
Most recently, the 32-year-old revealed that her dog Martini passed away after 16 years of having her furry friend by her side. "This is one dog that has seen n been through it all," she said.
"Lol from San Diego to the playboy mansion to the east coast to Calabasas. I can say she lived her best life."
And if losing her dog wasn't enough, the reality star has recently had to defend herself against mommy shamers on the internet, saying, "I work, pay bills, take care of 2 kids and love them to the fullest plus trying to take care of myself through it all is a 24/7 job. I don't know what the f--k some of u haters think u know but you better get your heads checked because your assumptions based on pictures and clips of shows make u straight up delusional."
Besides the recent rough patches in her life, the reality star is making the best of her new life as a single woman, which includes spending time with her kids Hank Jr. and Alijah, and getting drunk while playing video games.
What do you think of Kendra's new brunette look? Sound off in the comments below!