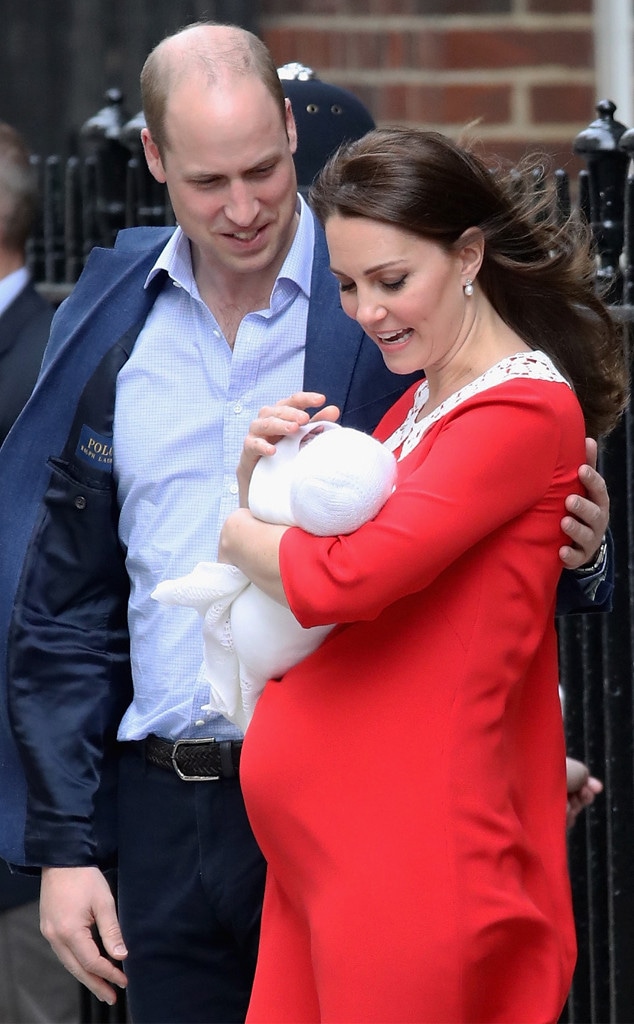 Mike Marsland/Mike Marsland/ WireImage
The Internet is full of spoilers, but can it reveal the royal baby's name early?
That's what some fans are asking after the royal family's website developer reportedly suffered a technically glitch earlier this week.
On the family's official website, there are pages dedicated to several family members including Prince Harry, Prince Charles and others.
But for those searching Prince George or Princess Charlotte, you may just find an "access denied" screen.
When the Daily Mail first tried to type in https://www.royal.uk/prince-albert, they received a page that looked exactly like Prince George and Princess Charlotte's.  But if you type in other names such as Arthur, you get a "Page Not Found" screen.
Perhaps it's just a crazy coincidence and nothing more. Besides, it's not like the web team is rushing to edit the pages following media attention. But what if it is Albert after all? 
What is clear is that fans of the royal family really want to know the name of baby No. 3. Earlier today, the Duke of Cambridge was asked about his baby's name while at the opening of the Greenhouse Centre with Prince Harry.
In a video captured by Daily Mail's Rebecca English posted on Twitter, the proud dad can be heard saying that he's still "working" on a baby name.
In other words, an official announcement may not be coming for another few days.
As for life with three kids, Prince William gave fans a tease into his reality at home while attending an Anzac Day service at Westminster Abbey earlier in the week.
"Sleeping's going reasonably well so far," he said in a video tweeted by the Daily Mirror's royal correspondent Victoria Murphy. "So, he's behaving himself, which is good."