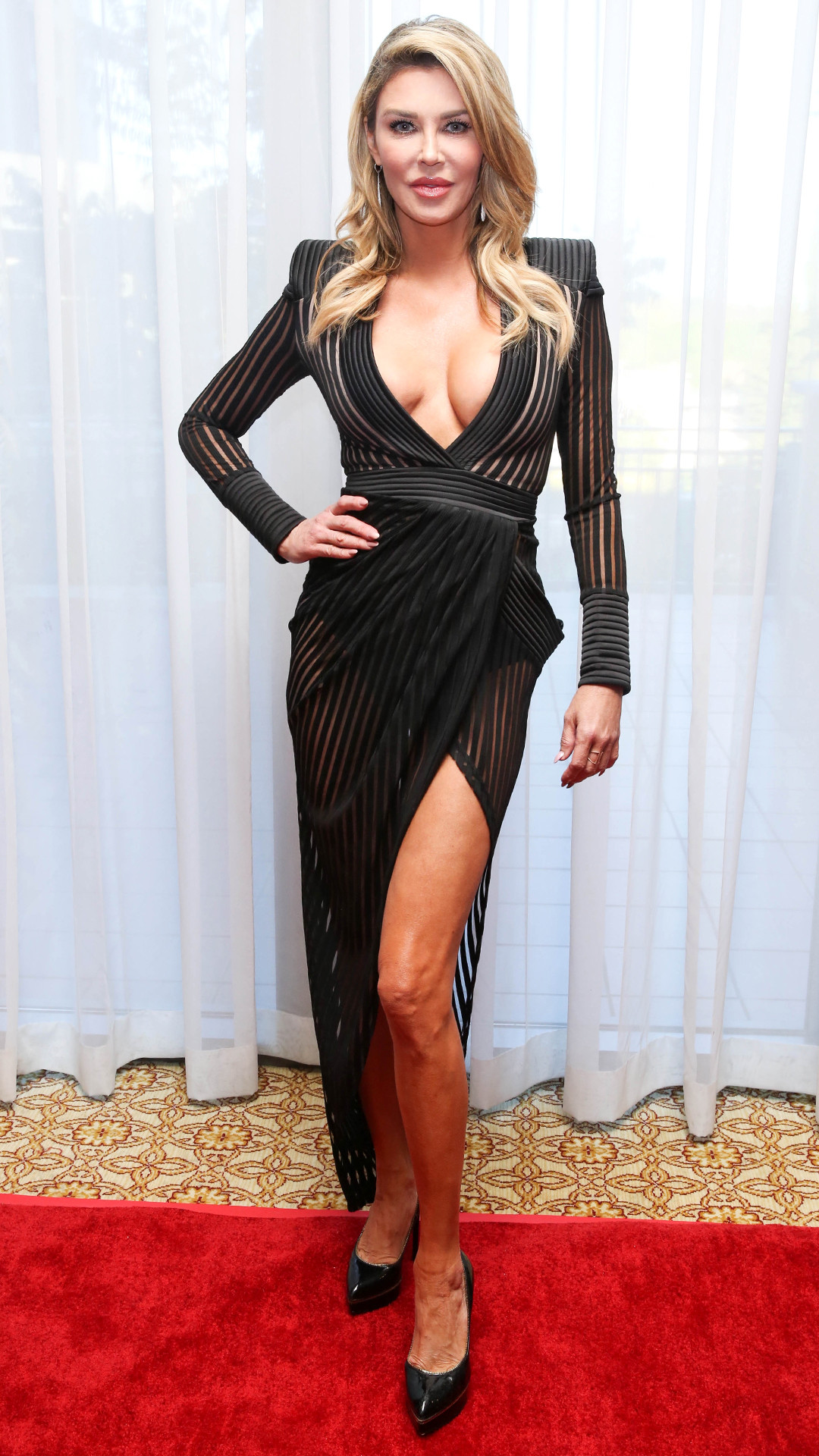 Robin L Marshall/Getty Images
Brandi Glanville is addressing the backlash she received over her NSFW tweet.
The Real Housewives of Beverly Hills alum shared a topless picture on social media of herself sitting on the edge of a bed, with her underwear pulled a bit down her legs.
"Having a Kourtney Kardashian sexy mom moment. I named my son Mason first jk [heart emoji] mad love," Glanville tweeted along with the photo, captured by Daily Mail on Thursday.
After receiving criticism on social media over the photo, Glanville decided to delete the pic. But she then addressed the controversy in a series of tweets to her followers.