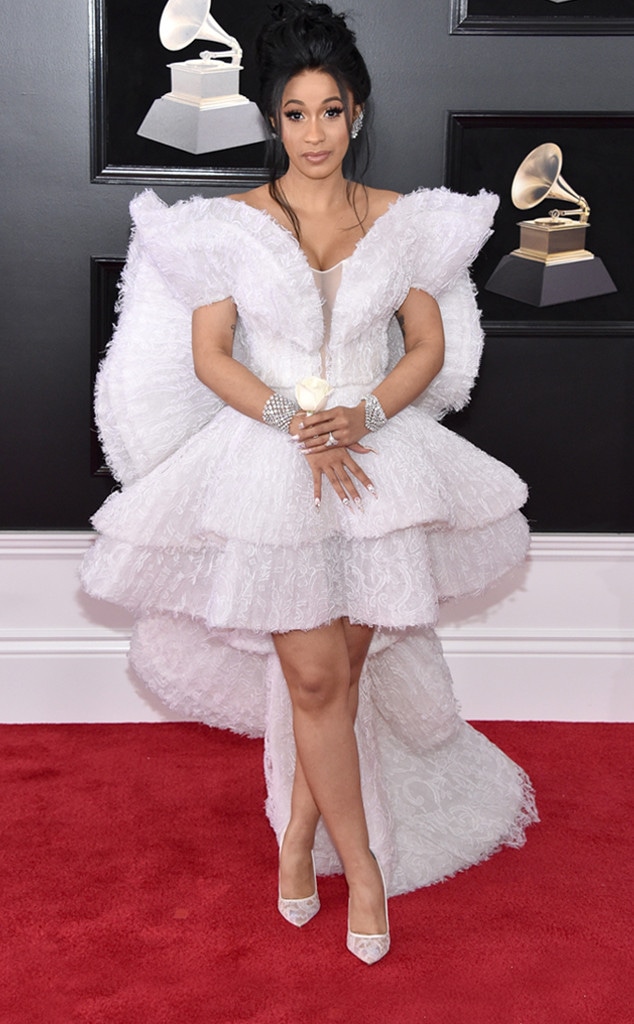 John Shearer/Getty Images
Social media isn't all what it's cracked up to be, according to Cardi B.
While preparing for her final performances before the birth of her first child, the rapper took to Instagram and shared her perspective on the popular trend.
As it turns out, she hasn't been a fan of all the hate circulating online.
"Social Media have been the most disgusting place. It makes me question humanity and not only on celebs, on other people and situations. I see people on here laughing and getting joy of other people misery," Cardi B wrote in a post that has since been deleted. "People be wishing for other peoples kids to be taking away from them. Be wishing that people career fail and fall not knowing how they going to provide for their family next. Wishing heartaches and break up on people's relationships, marriage and homes. Lowering people self-esteem and what ya do it for?"
She continued, "Likes, retweets and a couple of followers or a comment back? Ya forget the evil s--t and mind ya have is the reason why God has you held back in life .I'm not talking bout my self. I just see a lot of f--ked up s--t and it's just disgust me."
In the deleted post that continues to circulate online, the former Love & Hip Hop star shared a photo with additional text.
"Social media is driving your fav celebs into insanity. If you a fan of these celebs and their work always support them and show love to them," she wrote. "These celebs don't have this tough skin you think they have."
That's not to say Instagram and other platforms have been completely hurtful all the time. After confirming her pregnancy on Saturday Night Live, Cardi B expressed gratitude for all the support.
"The love I'm receiving is overwhelming!" she wrote. "I can't thank you enough for always finding the time to share your support!! Thank you a million times @badgalriri."
And at the 2018 iHeartRadio Music Awards, the Best New Artist winner couldn't help but give a shoutout to her haters.
"And I want to thank my haters too. Because, ha-ha-ha, because, they be downloading my stuff so they can hear it and talk crap about it. But it benefits me. Ha-ha-ha," she shared at the Forum. "My album will be coming in April. Okay? Yes, sir. April. Stay tuned mother f--kers owwww."