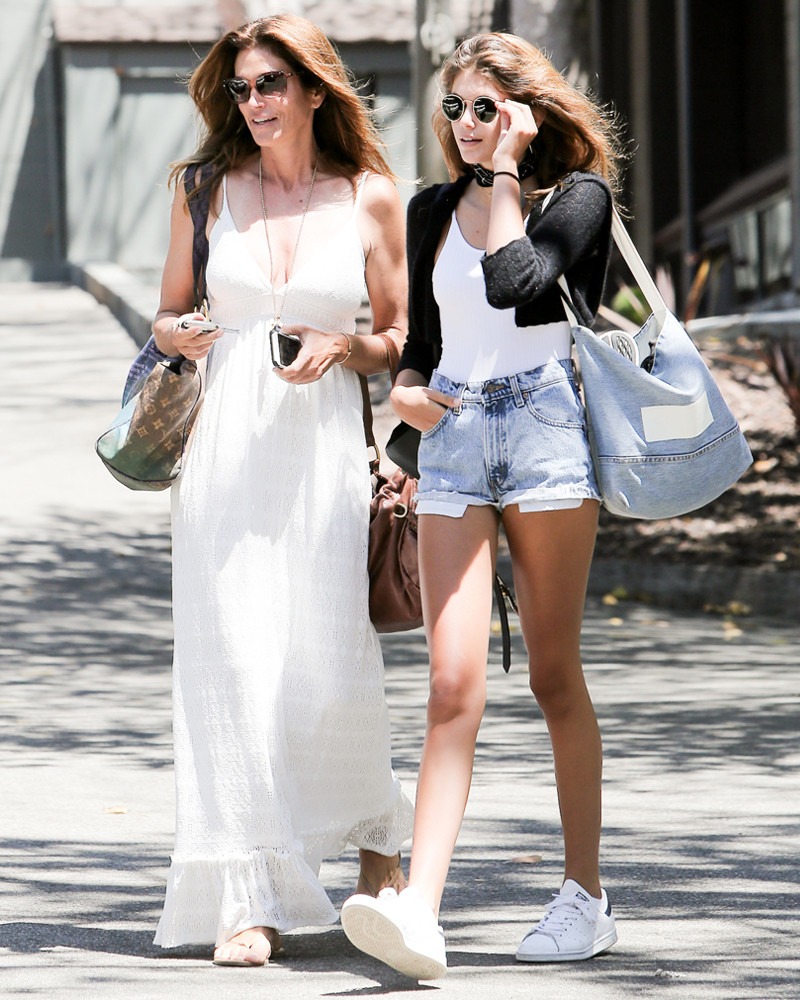 Lazic/Borisio/INFphoto.com
Your mom is not a regular mom—she's a cool mom. 
Sure, you could take her to lunch, buy her a floral arrangement but she deserves so much more than that, right? What do you gift the woman who not only gave you life but might just be a smidgen cooler than you? Take notes from the edgiest, strongest supermoms in Hollywood.
You may not have Kaia Gerber's bank account to spoil Mom, but you can give the maternal figure in your life something that Cindy Crawford would approve. You may not have a personal relationship with Donatella Versace, like Bella and Gigi Hadid, but you can make your mom feel just as spectacular. 
Keep scrolling to see celebrity-inspired gift ideas for cool moms!
Don't forget: Mother's Day is around the corner!