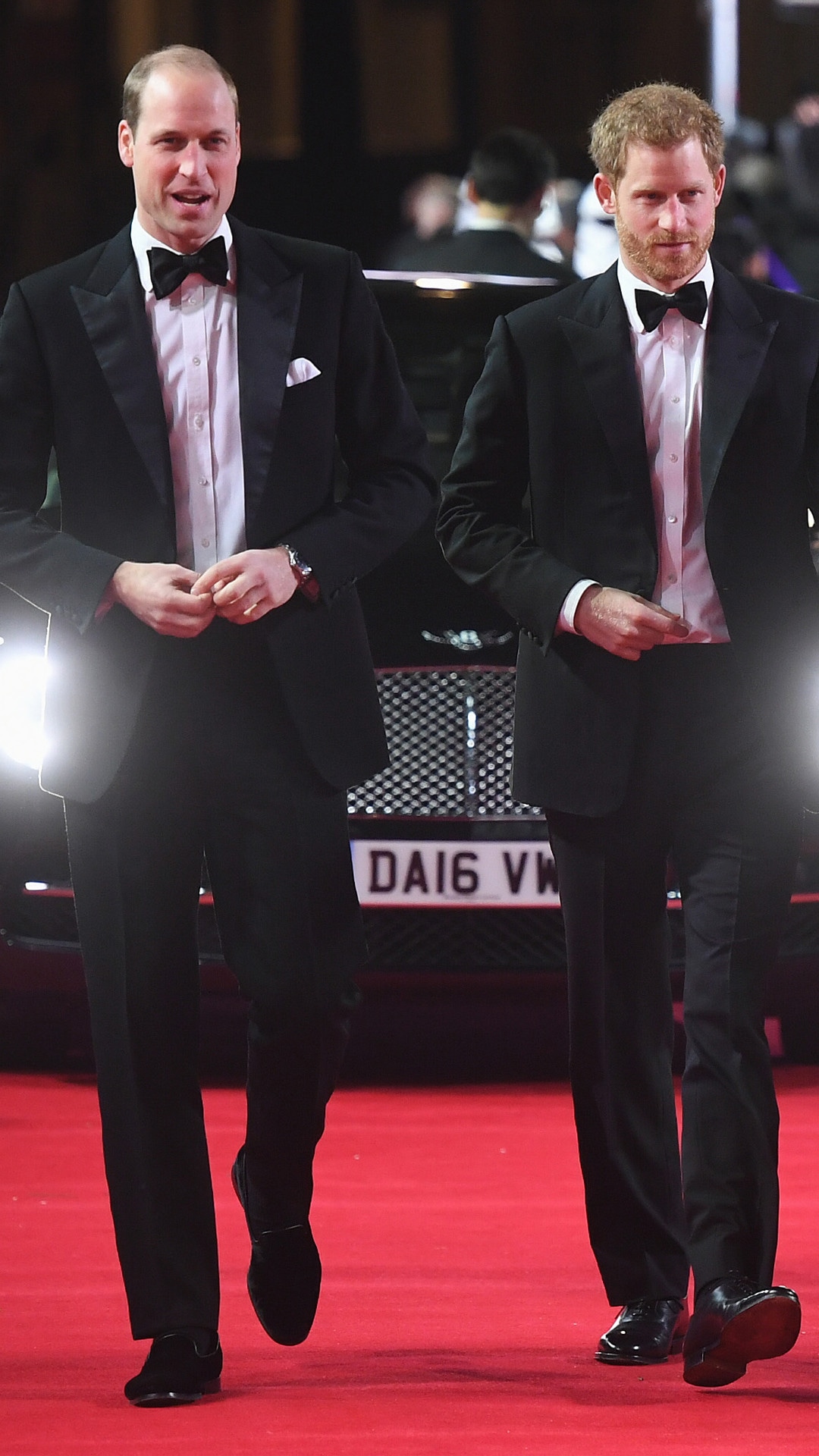 Samir Hussein/Samir Hussein / WireImage
As if Prince Harry would have asked anyone else to be his best man!
Kensington Palace announced Thursday that the groom's older brother, Prince William, will be by his side when he marries Meghan Markle. "The Duke of Cambridge is honored to have been asked," a spokesperson said, "and is very much looking forward to supporting his brother at St. George's Chapel, Windsor, on May 19." William is returning the favor, as his younger brother served as his best man when he wed Kate Middleton at Westminster Abbey on Apr. 29, 2011.
A source tells E! News that William is expected to read something at the wedding ceremony, and he will likely make a toast at the evening reception. The source "has heard whispers" that the piece William reads will be a poem or prose that their late mother, Princess Diana, favored.
In January, radio host Roman Kemp asked the elder prince whether he'd be Harry's best man. "He hasn't asked me yet, just to clear that up," William replied. "It could be a sensitive subject!"
Because of their mother's tragic death in 1997, William added, "Our relationship is closer than it's been because of the situation we've been through. Losing our mother at a young age, it's helped us travel through that difficult patch together. You're like-minded. You go through similar things. It's a bond, and it's something you know you've tackled together and come out better for it. That's the thing about being a best mate: Inevitably one of you is sometimes on an up, while the other is on a down. You're always there for each other and repaying that favor."
Harry and Meghan have yet to reveal who else is in their wedding party.
Traditionally, there isn't a "best man" at a royal wedding. Instead, grooms have "supporters"—meaning William broke with tradition in 2011. In fact, his father, Prince Charles, asked his brothers, Prince Andrew and Prince Edward, to be his supporters when he wed Diana in 1981.