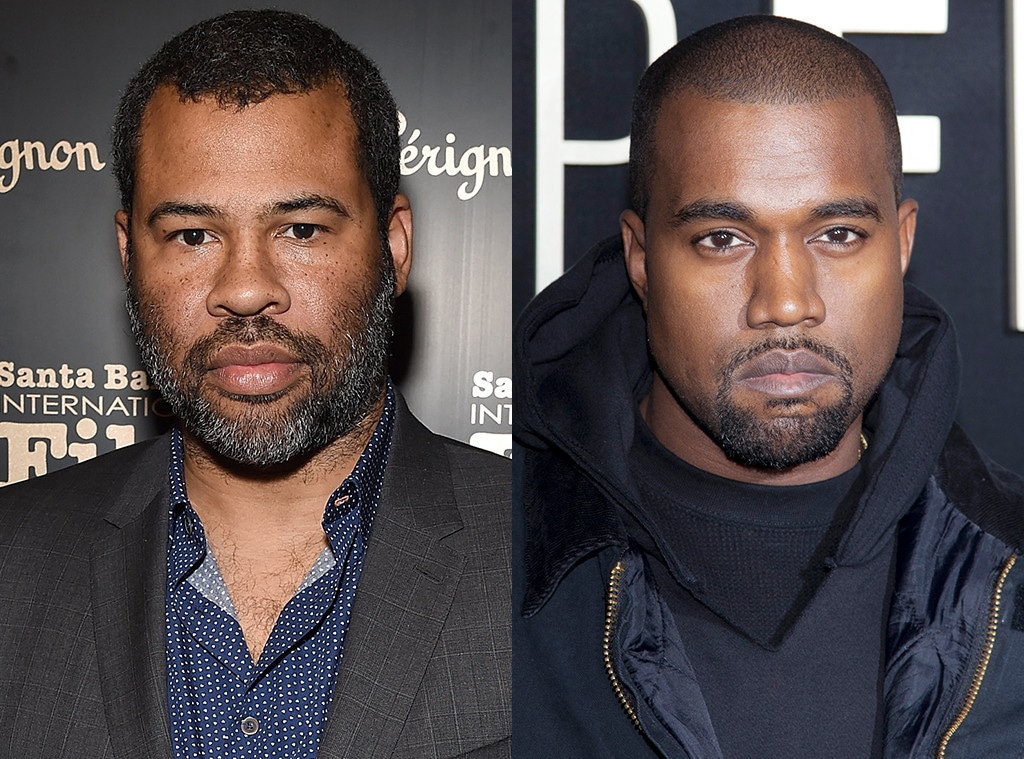 Getty Images
Inspiration has struck Jordan Peele, all thanks to the one and only Kanye West. 
In the midst of debunking "fake news," sharing his stance on President Donald Trump and wishing for a joint Nicki Minaj-Cardi B tour, the rapper addressed an internet meme related to Peele's 2017 horror flick, Get Out. Trolls have joked that Kanye's recent behavior (and marriage to Kim Kardashian) is because he's stuck in the "sunken place," a hypnotic state the film's main character gets trapped in by his girlfriend's family. 
Of course, Yeezy isn't stuck in a paralyzing void. He poked fun at the meme by sharing never-before-seen photos of his family's home, writing, "do this look like the sunken place" with laughing emojis. "more tweets from the sunken place," he added alongside another interior shot. 
Cue Jordan's perfect response... 
"*Gets inspired," the Oscar-winning director and comedian tweeted. "*Starts writing 'Get Out 2.'
Fans are certainly on board with a sequel to the blockbuster, as Peele's response garnered upwards of 23,000 retweets and 70,000 likes. 
Kim also joined in the light-hearted back and forth, tweeting, "Ummm babe. We had a rule to not show our home on social media! Soooo can we now allow KUWTK filming in the home?" 
Meanwhile, Yeezy has not responded to Peele's tweet.