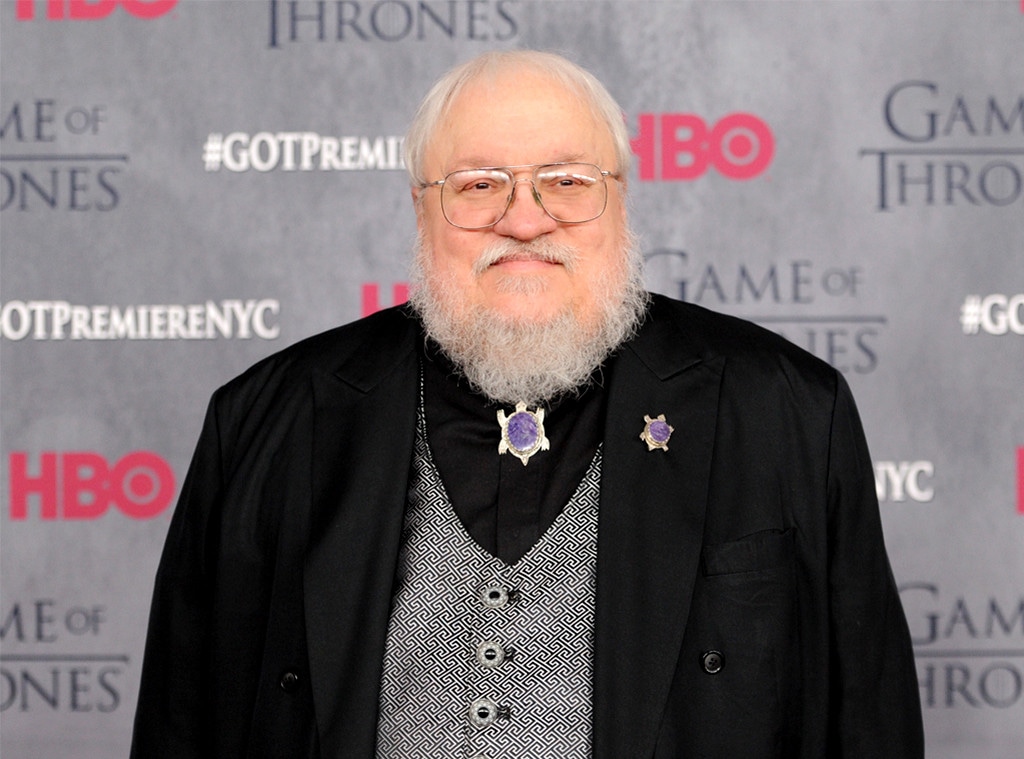 Evan Agostini/Invision/AP, File
Winter is still not coming—in book form, that is.
Game of Thrones creator George R.R. Martin said on his website on Wednesday that The Winds of Winter, the anticipated sixth novel in his A Song of Ice and Fire series that inspired the HBO fantasy drama show, won't be released this year.
"No, winter is not coming...not in 2018, at least," he said. "You're going to have to keep waiting for THE WINDS OF WINTER."
The first five seasons of Game of Thrones followed the books, while season six was the first to outpace them. The eighth and final season is set to premiere in 2019.
Martin has for several years given updates about The Winds of Winter—namely, to say it was still not finished. However, despite the delay announcements, he has periodically shared excerpts from parts of the book that he has completed.
In his Wednesday announcement, Martin did offer fans a consolation prize.
You will, however, be able to return to Westeros this year," he wrote. "Archmaester Gyldayn has at last completed and delivered the first half of his monumental history of the Targaryen kings of Westeros, FIRE & BLOOD, and Bantam Spectra and HarperCollins Voyager will be releasing the hardcover on November 20, I am thrilled to say."
He specified that Fire & Blood is not a novel , but rather a book of "imaginary history."
"This first volume covers all the Targaryen kings from Aegon I (the Conquerer) to the regency of Aegon III (the Dragonbane), along with their wives, wars, siblings, children, friends, rivals, laws, travels, and sundry other matters," he wrote. "Oh, and there are dragons too. Lots of dragons. Of course, the story doesn't end with the regents of Aegon III. There is a lot more history to come, and Archmaester Gyldayn will get to all that too, in FIRE & BLOOD, Volume Two. But that one is a few years down the pike. So don't get impatient."
Martin also talked about the future of the Game of Thrones TV franchise. Last June, it was revealed that HBO plans to produce a prequel series and was weighing five possible ideas.
"As most of you know, HBO is presently developing a number of different prequels to GAME OF THRONES," Martin wrote. "I know I am going to be asked whether those shows are going to be based on material from FIRE & BLOOD. It's a logical question. The only answer I can give is...ah, well, no one is sure yet, and anyway, I am not allowed to say. So let's move that to the side."