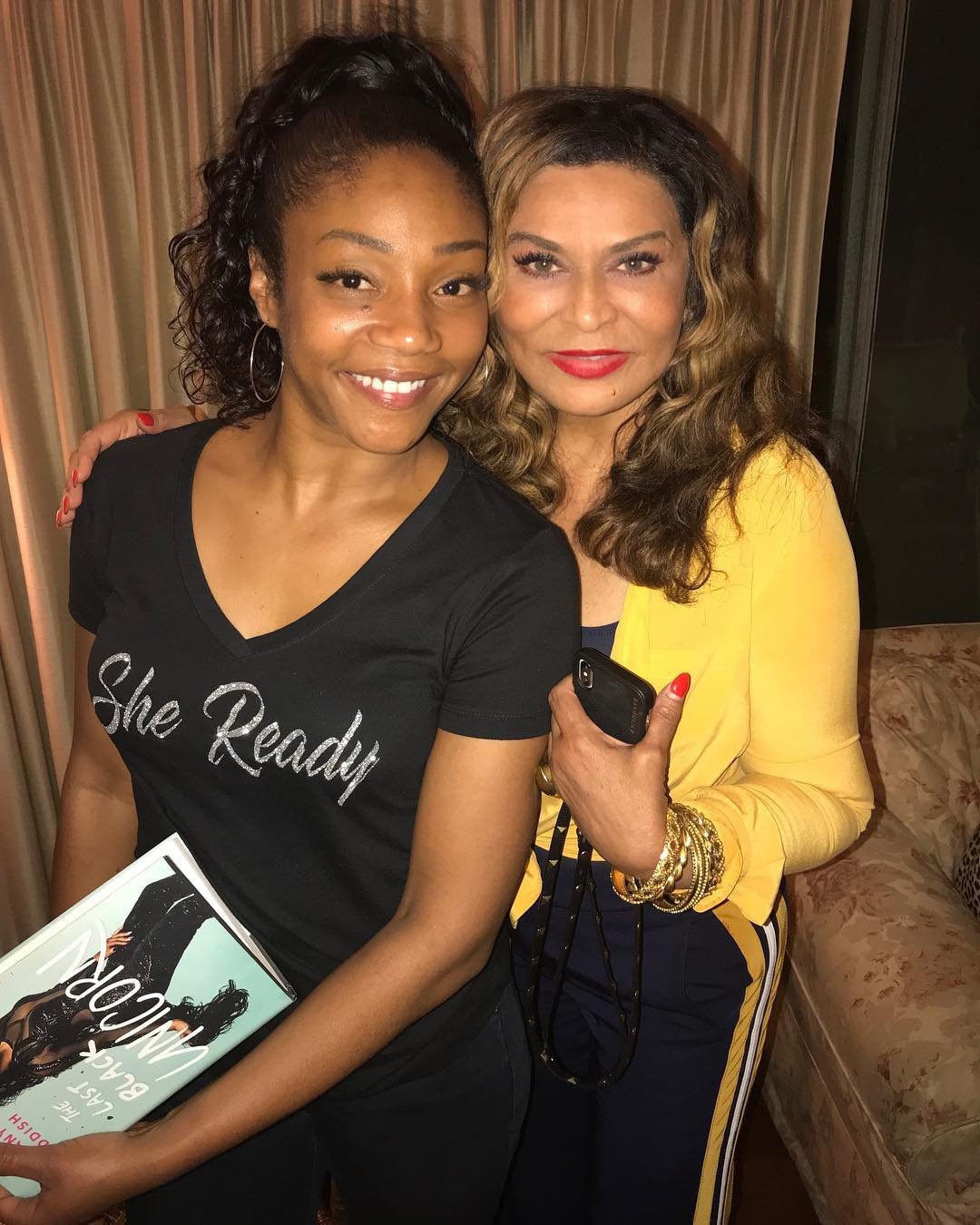 Instagram
If she's good in Tina Knowles' book, she's definitely good in Beyoncé's! 
After last month's #WhoBitBeyoncé scandal, in which the comedienne told GQ about an unnamed actress who bit Queen Bey on the face, the status of their friendship remained in limbo. (This wasn't the first time Tiffany blabbed about the super private celeb's personal affairs...) 
But now the Bey Hive can rest assured Haddish is still in the singer's inner circle after she stopped by Tina's book club to discuss her memoir with members! Tina shared a photo with Tiffany on Instagram Tuesday, praising the Girls' Trip star for taking time to answer questions about The Last Black Unicorn. 
Tiffany Haddish/Instagram
"Tiffany was so kind as to attend and answered questions about the book and her inspirational journey," Knowles shared. "This strong, resilient young woman is incredibly smart and intuitive. She is also kind and a diamond in the rough, I really enjoyed her tonight." 
Tina added in part, "I devoured this book the first week it came out. It was very inspiring, open, hilarious, sad, and helped me to understand the foster care system. A great read."
And for fans itching to find out who chomped on Beyoncé, don't hold your breath for an answer. Tiffany later said she's sworn to secrecy after signing an NDA, and stars including Lena Dunham, Sara Foster and Sanaa Lathan have all denied the accusation. 
Call it 2018's greatest mystery, but at least Bey and Tiffany are still cool with each other!