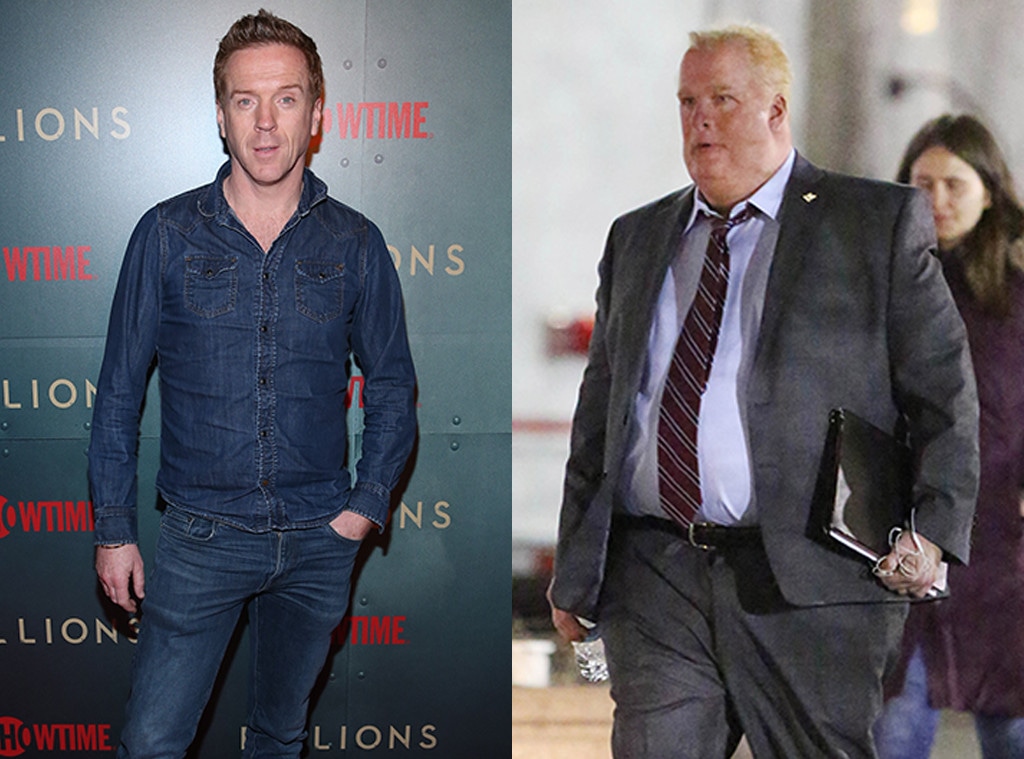 Bernard Weil/Toronto Star via Getty Images, TheImageDirect.com
Damian Lewis, is that you?
The Billions star was spotted on the set of his new film, Run This Town, in Toronto on Monday looking a little different than usual.
In the snaps, Lewis shows off the drastic transformation he went through to play Toronto's former mayor, Rob Ford. He is seen wearing heavy make-up and prosthetics as he walks down the street, quite a departure from the handsome Brit's usual appearance.  
While this look is a far cry from Lewis' past roles as a soldier-turned-traitor on Homeland or as a hedge fund king on Billions, he has never been afraid to transform into a character.
Bernard Weil/Toronto Star via Getty Images
Ford, who was mayor of Toronto from 2010 to 2014, has quite the controversial past. But through all of the controversy and accusations, Ford refused to step down as mayor. 
He died of cancer in 2016 at the age of 46. 
While details of the upcoming project are still under wraps, the film follows a young reporter attempting to expose a scandal involving an unpredictable politician. Political aides attempt to keep their boss and the story under control. The Hollywood Reporter confirmed that the story is told against the backdrop of the Ford's last mayoral term.
The upcoming film also stars Ben Platt, Nina Dobrev and Mena Massoud.