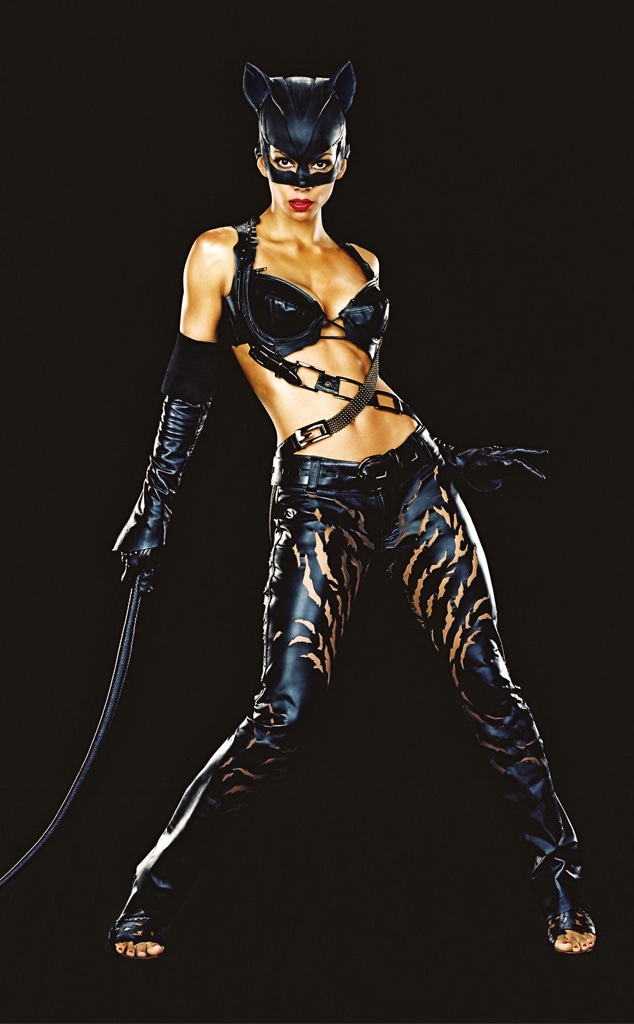 Warner Bros. Pictures/Shutterstock
Halle Berry doesn't see Catwoman as a failure, partly because she got a "shitload" of money for it that changed her life.
The Oscar winner was honored at the 2018 Matrix Awards on Monday in New York City, where she talked about her career and trusting her intuition.
Berry started her speech by talking about the role of Leticia in 2001's Monster's Ball and how the part scared her. But she trusted her intuition and her decision to take on the role landed her on stage at the 2002 Academy Awards, where she accepted the Oscar for Best Actress in a Leading Role.
Desiree Navarro/WireImage
Then, a year later, Berry followed her intuition again.
"Everybody around me said, 'Girl don't do it, it's gonna be the death of you, it's gonna end your career,'" Berry shared. "Well guess what I did? I followed my intuition and I did a movie called Catwoman...and it bombed! Miserably."
"But I assumed it," Berry continued. "Because you know what? While it 'failed' to most people, it wasn't a failure for me. Because guess what? I met so many interesting people that I wouldn't have met otherwise, I got to learn two forms of martial arts and I got to learn what not to do, and learning what not to do is as important as learning what to do."
She then told the audience, "And I got that gift, and I got a shitload of money that change my life."
Berry then explained that following your intuition doesn't mean that you're "always going to be successful." But it means that you're always going to learn the "exact lesson" or get the "exact accolades" you're supposed to get for yourself.