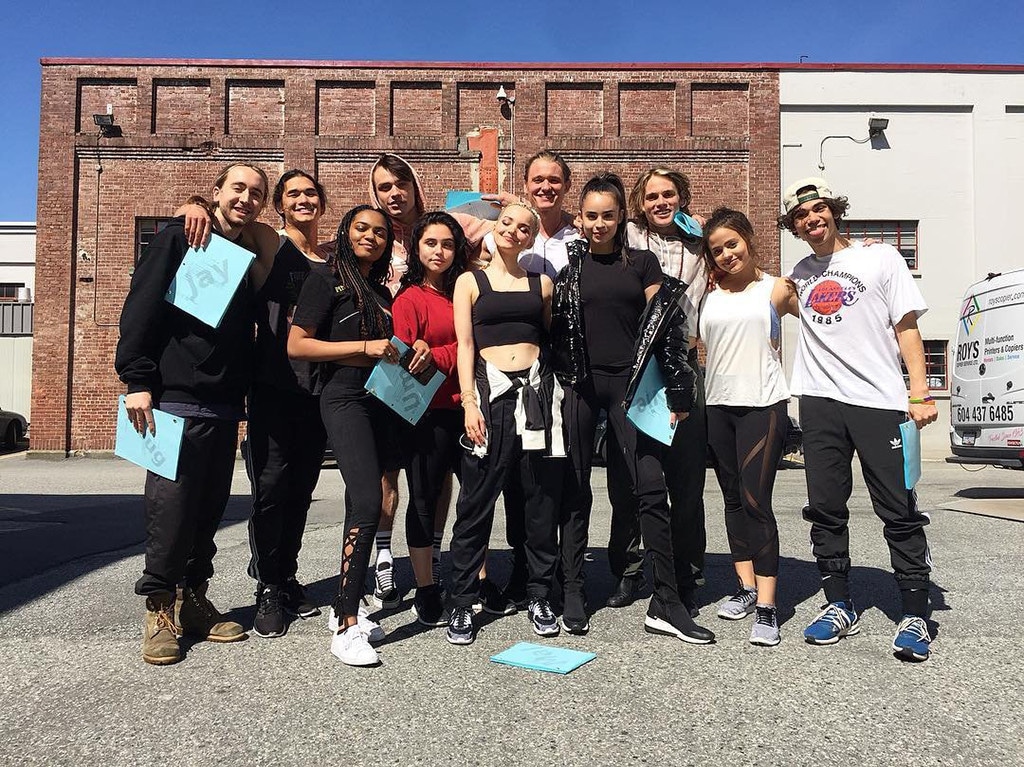 Instagram
Believe it or not, there are still so many ways to be wicked.
Production on Disney Channel's Descendants 3 began in Vancouver Monday, and several cast members­—including Dove Cameron, Sofia Carson, China Ann McClain and Booboo Stewart—shared several (spoiler-free!) behind-the-scenes photos with fans via their Instagram accounts.
A third movie was inevitable, as Descendants 2 ended with McClain's character facing the camera and playfully asking the fans, "You didn't think this was the end of the story, did you?" The sequel premiered simultaneously across six networks, with 8.92 million viewers tuning in.
In February, Disney Channel announced a third movie would air in 2019. "By adding a modern twist to Disney's most treasured heritage properties, the world of Descendants has become an instant classic," Gary Marsh, president and CCO of Disney Channels Worldwide, told E! News. "We're thrilled that the creative team that conceived and launched this global phenomenon is back to dive deeper into these characters and the imaginative world from which they come."
Carson, who plays Evie, shared a muted video of the cast listening to some of the new music. "Wish you could listen to what we were listening to," she wrote on Instagram. "Here we go." In addition to Carson, fans will once again see Cameron Boyce as Carlos, Cameron as Mal, Brenna D'Amico as Jane, Thomas Doherty as Harry, Zachary Gibson as Doug, Jedidiah Goodacre as Chad, Sarah Jeffery as Audrey, McClain as Uma, Dylan Playfair as Gil and Stewart as Jay; a Disney Channel spokesperson has said additional casting announcements will be made later on.
Several cast members have also been tweeting about their return to set:
McClain posted a photo of herself braiding Cameron's hair during rehearsals on Instagram and Twitter, while Carson gave a glimpse of her watermarked script, written by Josann McGibbon and Sara Parriott; it included a special note from producer Wendy Japhet and director Kenny Ortega. "To our cast and our crew: Welcome to those who have just arrived!" Japhet and Ortega wrote. "And to those who have been working so hard alongside us to get us here today, prepared to make another fantastic movie together, which it is our intention will surpass our beloved first two Descendants movies—we thank you, we appreciate you, we support your hard work and your ability and your vision, and we could not do it with you. LONG LIVE EVIL!!!"
Production designer Mark Hofeling and costume designer Kara Saun are also coming back.