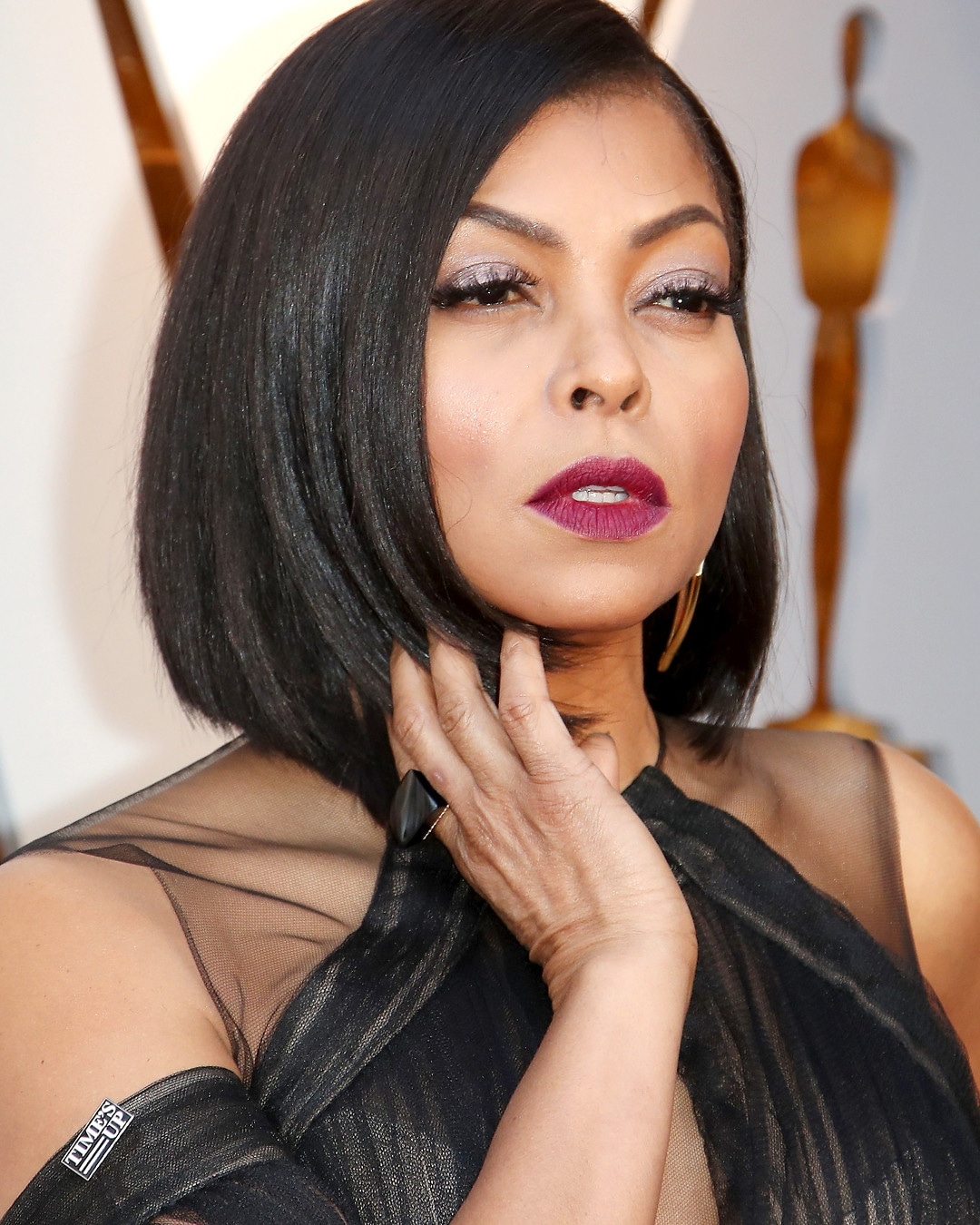 Dan MacMedan/WireImage
Are you ready to say good-bye to peach fuzz?
While the hair on your face may be ultra-fine, it's pretty hard to get rid of. Shaving is a no-no, as it causes the hair follicles to thicken and leaves a shadow—not cute. Lasering tends to require even more appointments (and money) since the laser is most effective on thick, dark hair. Chemical solutions can cause burns to the top layer of skin. Dermaplaning, a popular choice in Hollywood's med-spas, can cost $75+ per session. Seriously, what's a makeup lover to do?
Cue celebrity makeup artists, Daniel Martin, whose clients include Jessica Alba and Demi Lovato, and Ashunta Sheriff, Taraji P. Henson's red carpet expert.
The beauty experts use the at-home dermaplaning device, Dermaflash 2.0 Luxe, which removes the top layer of skin and peach fuzz. Retailing for $189 for five treatments, the in-hand product operates like a vibrating razor that you gently move back and forth over your cheeks, forehead and chin. And, it doesn't leave a shadow with repetitive use.
"[My clients] love how smooth and chiseled their face looks after use," Daniel told E! News. "Plus, when makeup lays on the skin it's much smoother as well."
It would make sense to be cautious about applying a new device to your precious face without knowing exactly how it will affect it. We learned, however, that Ashunta used the new version of the device on Taraji prior to the Oscars 2018 red carpet, as well as others.
"It delivers the exfoliation equivalent of a facial peel at a spa, plus it removes peach fuzz, leaving skin baby soft," she stated.
To give your skin the red carpet treatment, Daniel suggests using it, then applying a serum or toner to the fresh layer of skin.
"I love using Honest Beauty's Clarifying Toner after I use it on my clients," he said. "It neutralizes and balances the skins surface so moisturizing afterwards is absorbed instantly. Dior's Capture Youth Plump Serum is great afterwards too."
But wait, before you opt in the easy hair removal routine, the pro gave us a couple of warnings.
"If someone has acne-prone skin, it could be irritating," he shared. "Also, you need the skin to be squeaky clean to be able to flash. You can't do it on moisturized skin."
With that in mind, being hair-free just got a lot easier.