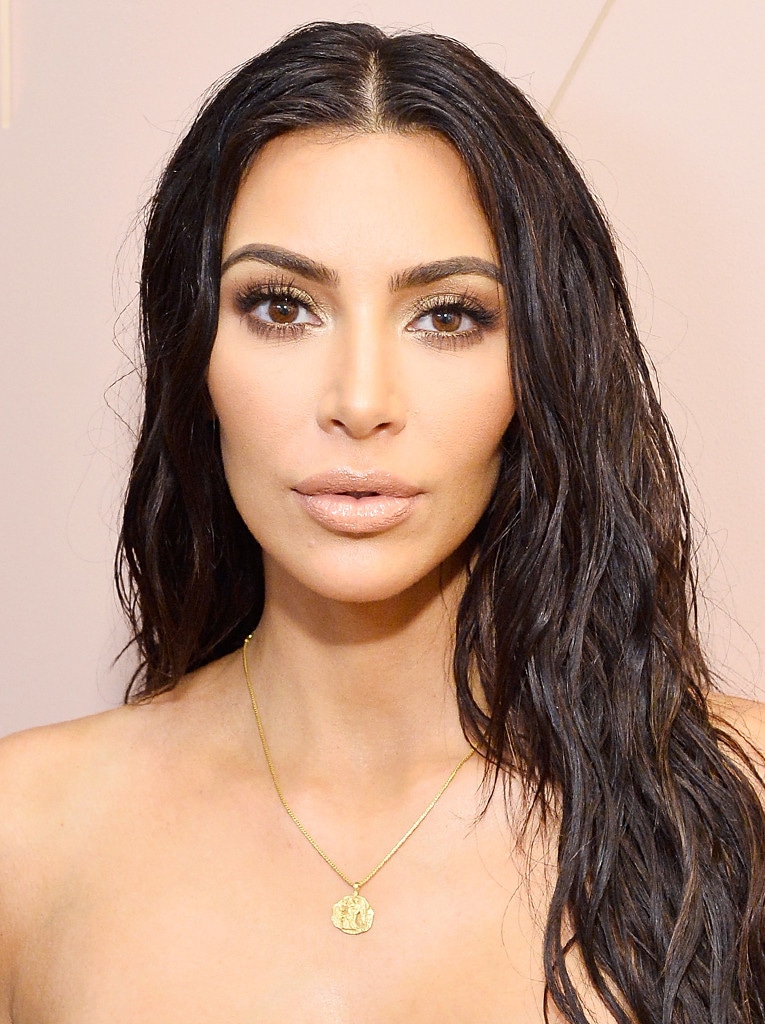 Stefanie Keenan/Getty Images
Kim Kardashian and BFF Mario Dedivanovic, who doubles as her makeup artist, just shared the cutest makeup tutorial to date.
This afternoon, the Keeping Up With the Kardashians star officially released her new collection of cream-based eye shadows, in collaboration with Argenis Pinal, the winner of her beauty competition series, Glam Masters. Included in the kit are five shades of shadow sticks: bronze, gold, burgundy, black and turquoise, which retail for $18 individually or $80 for all five on KKWBeauty.com. 
Demonstrating how easy they are to apply, the KKW owner created a very unique look on Mario that surely made her four-year-old daughter, North West, very proud.
"OK you guys, I'm going to do Mario's makeup today using the Argenis pens, because I am the comic queen," she said referring to the name of the golden shade, Comic King, after drawing a large heart on his cheek with Muyor, the burgundy shade.
Prior to the tutorial as she swatched each shade, she told her followers that the black hue, Dramatico, is "really easy for me [to use]" and "you can draw it on like a crayon." So after giving Mario some beauty love with a literal heart, she used her best crayon coloring skills to reshape the pro's mustache.
Then, with the same shadow stick, she drew a thick eyeliner wing and freckles. While we don't recommend this look for your next big outing, you've got to admit, it's pretty adorable.
It reminds us of North's previous attempts to do her own makeup.
In 2015, when North was only 1-year-old, Kim told Elle, "Every night we play, after her bath, in bed, and you know my purse is always kind of by my nightstand, so she always says 'purse!' So she grabs my purse, and that means she wants my makeup bag, so I give her my makeup bag and it's empty. And if I just turn around for one second, she has my lipstick like all over her face. So I have to give her her own little makeup bag. She's obsessed with makeup and watching me get ready and getting ready herself. She just loves the process, she could not be more ultimately girly-girl."