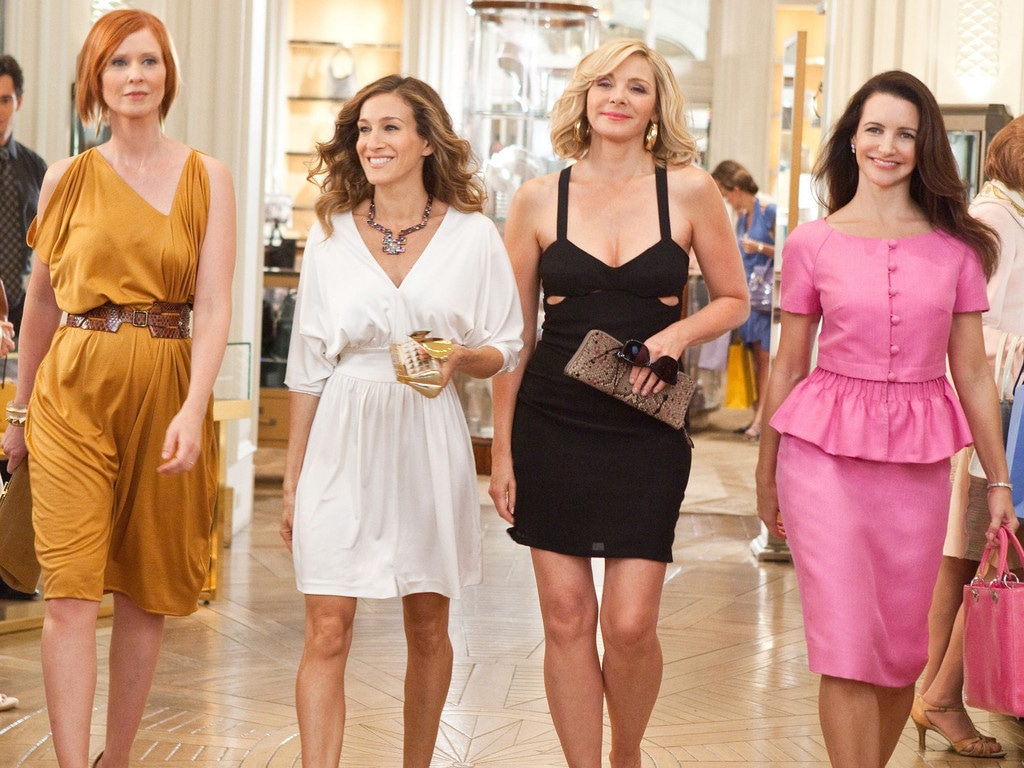 New Line Cinema/Hbo/Village Roadshow/Kobal/Shutterstock
Sarah Jessica Parker isn't—and never was—in a "catfight" with Kim Cattrall. Or so she says.
After Cattrall made it clear she has zero interest in reprising her role as Samantha Jones in a third Sex and the City movie, multiple reports surfaced detailing decades of alleged hostility between the two actresses. Parker, who was careful not to badmouth her former co-star while promoting Season 2 of HBO's Divorce earlier this year, now says the tabloid stories were blown out of proportion. "I'd just like to remind everybody that there is no catfight," she tells Vulture. "I have never uttered an unkind, unsupportive, unfriendly word, so I would love to redefine it."
(In February, a scorned Cattrall told Parker, "You are not my friend."
Contrary to published reports, Parker insists she always got along with Cattrall off camera. "There were four women on the set and I spent equal time with all of them, so this was not a set with two women who didn't get along. I've always held Kim's work in high regard and always appreciative of her contributions," she says. "If she chooses not to do the third movie, there's not a lot I can do to change her mind and we must respect it. That's the only thing I've ever said about it, you know?" Speaking on behalf of cast members Kristin Davis and Cynthia Nixon, she adds, "The three of us have shared our disappointment that we're not making that movie, not just on our behalf but our crew, but also just the people that have been vocal about wanting to see it. But we still live in a free country where people get to make choices and sometimes the answer is no," she says, "and the only way to respond for me is to respect that."
Hoping to put the drama with Cattrall behind her once and for all, Parker reiterates, "There is no catfight. There never has been a catfight. I've never fought with someone publicly in my life, nor would I. And I spent time with all of the women on the set. People need to recall that it wasn't just two women on the set fighting because that just never happened." Furthermore, she says, "We are enormously proud of what we got to do and I don't want someone sharing thoughts publicly, which is Kim's right to do and that is what it is, but we spent 10, 12 years of our life doing something that I really loved and I feel privileged to be part of and I don't want this to eclipse it or change its experience for that audience that was so good to us for so long."
It's too soon to say whether the cast will move forward without Cattrall's involvement, as Parker has not discussed it with director/writer Patrick Michael King. "Whether we choose to revisit it at another time and reimagine that story—that's something Michael and I just haven't talked about yet," she tells Vulture. "That doesn't mean we won't, but we haven't at this time."