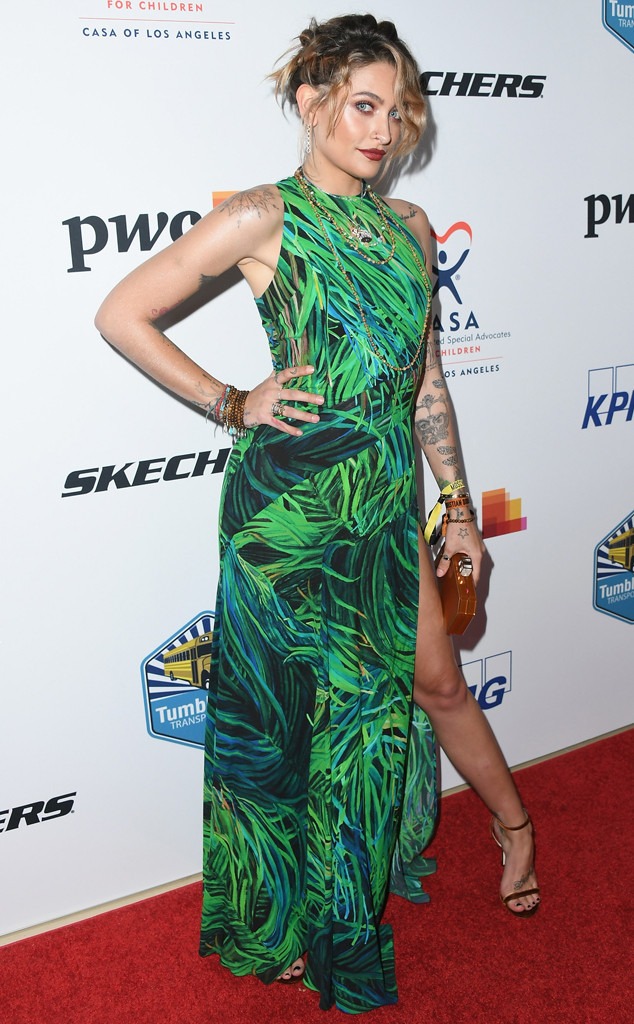 Jon Kopaloff/FilmMagic
Paris Jackson is biting back!
The daughter of Michael Jackson took to Instagram Stories to put family members, who are concerned for her well-being, on blast following Page Six's article entitled "The Jacksons are fearing for Paris' life."
On Monday, the celeb heir, who was outfitted in lip-shaped sunnies and a colorful shirt, said to the camera, "So apparently people think I'm about to die.
The 20-year-old, who was in her car with a friend in the video, then said, "My therapist texted me about it laughing though, so that's good."
The unhappy "It girl" then spoke to the "So I guess to the family members that are talking to all of these news outlets saying they're worried for me: When is the last time you called me? Prince [Jackson] isn't worried. Why? Because we talk all the time. We hang out. If you're worried about me, call me."
Earlier this month, Paris celebrated her 20th birthday with Paris Hilton and Chris Brown.
Startraksphoto.com/Michael Simon
In March, Jackson shared an Instagram video of herself walking along the ledge of a skyscraper in New York City. The video, which is no longer on her social media, was captioned, "I almost died."
Page Six is reporting that family members are likening the video to the time that Michael infamously dangled brother "Blanket" outside of a hotel balcony in 2002.
The outlet reports that a relative said, "But this is worse than that because I still think Michael had control of Blanket and they weren't nearly as high up as Paris is in this video. She's lost it. She really has."
The outlet also reports that family members are worried that Paris, who told Rolling Stone in 2017 that she tried to commit suicide "multiple times," her last one being in 2013 when she tried to kill herself at the age of 15. Jackson was subsequently hospitalized.
The article also says that her family is concerned due to her relationship with rumored new girlfriend Cara Delevigne, whom she has been spotted kissing.
The relative told the outlet, "Paris feels free, crazy and uninhibited around her female companions. It just feels right."
"Michael would have wanted her to be happy," the relative also said. "If Cara or whoever it might be makes her happy and complete, at the end of the day, that's what it's all about."
Jackson and Delevingne were first pictured hanging out together at the 2017 MTV Movie Awards. In February, they were photographed walking together in London, where Delevingne made her return to the runway. At the time, Jackson posted on Instagram photos of her hanging out with friends, including the bisexual model, writing, "So f--king happy I got to see my favorites, can't wait to come back again soon ♥️."
Neither Paris nor Cara have commented on the rumored relationship.
Paris last dated Michael Snoddy. The two broke up in 2017 after a year together.