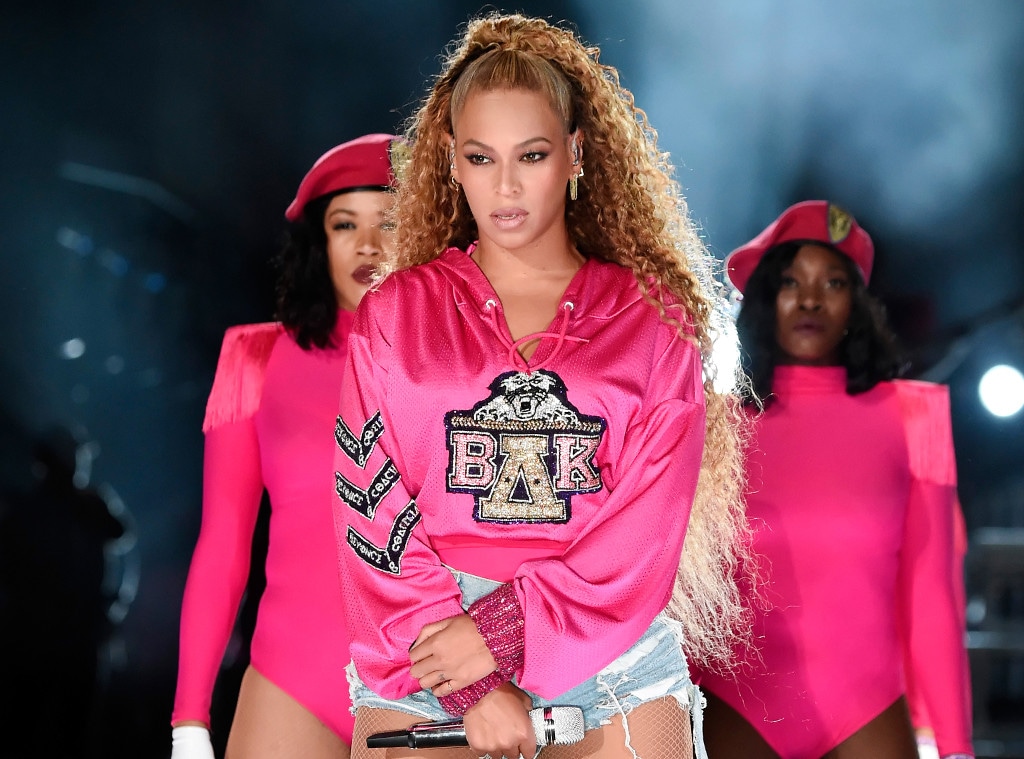 Kevin Mazur/Getty Images for Coachella
Beyoncé has rolling papers in her bag—swag!
Over the weekend, the history-making star gave new life to her Coachella performance, reasserting the festival's new name, Beychella. And, while the entire performance will give you enough empowerment and energy to actually run the world, Queen Bey and her longtime makeup artist Sir John revealed a makeup hack that will have you high on your own flawlessness. 
After applying Dermablend Quick Fix Concealer SPF 30 under the singer's eyes, the beauty expert used cigarette rolling papers to blot prior to setting it with powder, a hack that he learned after years of working on concert tours.
"If you apply [the powder] before blotting, you'll just push the oil right into your pores," he told Vogue in very close timing to the smoker's holiday, 4-20.
Rolling papers are commonly made with lightweight materials, such as flax, hemp and rice straw, which will soak up the sebum on the skin, so it makes sense to use them in lieu of makeup blotting papers. The only major difference between rolling papers and blotting papers is the use of salicylic acid and minerals, which beauty companies add to prevent acne.
However, if you happen to be a music festival where rolling papers and sweat are frequent, grabbing one to occasionally dab your face isn't a bad idea. Or, if you're at the gas station on a hot, summer day, purchasing the $3 product is a quick solution to a more matte complexion.
Kevin Mazur/Getty Images for Coachella
Sir John also recommended skipping moisturizer on hot days: "When it's hot, an emollient moisturizer is going to lift off your foundation," he shared.
Instead, he applied L'Oreal Paris Infallible Pro Primer instead, which retails for around $11. Then, he moved on light concealer for a "refreshed and youthful" look.
Will you add rolling papers to your beauty bag? Tell us below!