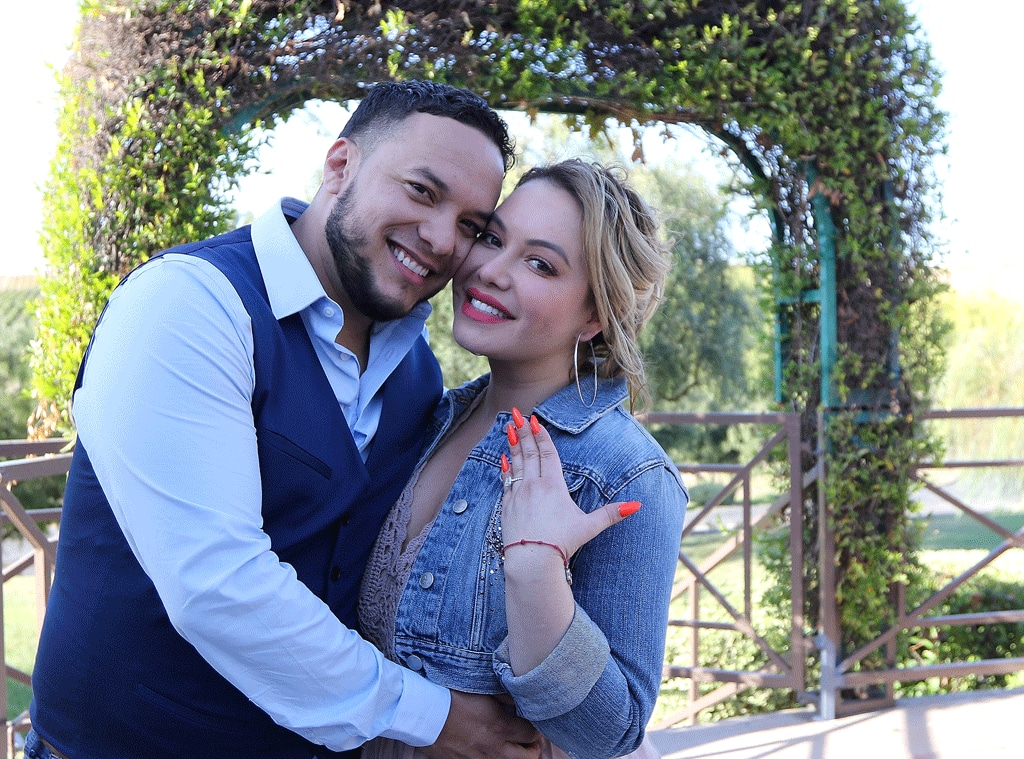 The Riveras
Chiquis Rivera said, "Yes!"
Jenni Rivera's eldest received a romantic proposal by musician Lorenzo Mendez at a beautiful vineyard in Temecula, California as all of their family and friends were present. 
The unforgettable moment aired on this Sunday's episode of The Riveras. 
"In spite of whoever doesn't like it, this really did happen," the 32-year-old star writes on an Instagram post about the engagement. 
The 31-year-old star got down on one knee and said, "I want to spend the rest of my life with you, will you marry me?" Rivera responded, "Of course! Yes!"
The two began dating in 2016 and made it through several rough patches where they ended the relationship. 
"I decided to share that special person in my life, for the very first time, because I felt something different with him. I had a great time with him, and you guys will be able to see that," Chiquis said exclusively to E! News in March. "And obviously, It's difficult, because every relationship is difficult and more when you both are in the same industry. There are some things that make it easier but it's also difficult because we both travel. So, I feel good about it, and that's the thing, I'm transparent and I'm very honest and you guys will be able to see that in the third season."
The Riveras airs exclusively on Universo, Sundays at 10 PM.