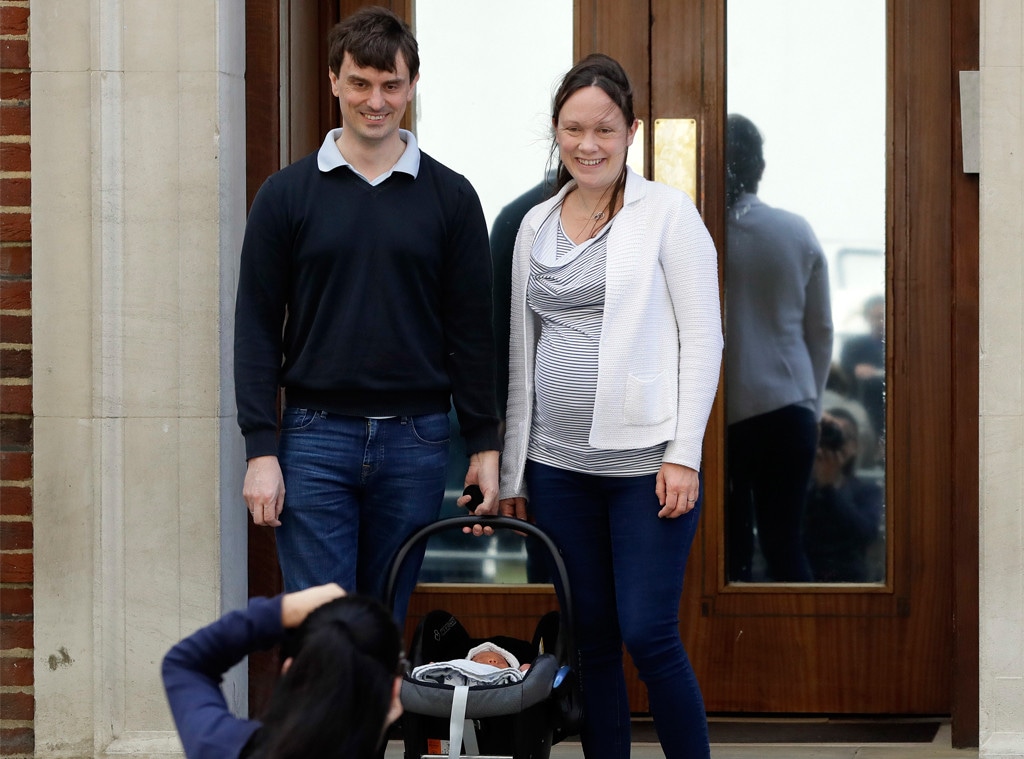 ASSOCIATED PRESS
Before Duchess of Cambridge Kate Middleton and Prince William's baby boy made his debut, there were a few other newborns sharing the royal spotlight. 
Eyes from all over the world have been monitoring the exterior of St. Mary's Hospital in London ever since Kensington Palace announced that the expectant duchess had gone into labor early Monday. 
The royal couple's second son arrived around 11 a.m. local time, per another announcement by the palace, and royal enthusiasts have been waiting with bated breath ever since for the new mom and dad of three to step outside—as has become customary—with their newest little one in tow. 
While cameras have been zoomed in on the hospital wing's doors all morning, awaiting the first images of the fifth in line to the throne, other new parents and their babies unexpectedly made their own debuts in front of the world's press on their way home from the hospital. 
Two couples embraced the press as they stepped out of the hospital's Lindo Wing, where Middleton gave birth to all three of her royal children. One pair smiled for a camera as they held their little one in a car seat on their way out. 
Another proud mom and dad cradled their newborn son in their arms, their baby donning a blue sweater and oversized cap. 
While the wait continues for the first look at Prince George and Princess Charlotte's little brother, these youngsters will always be able to share the special story of the day they accidentally made their debut in front of the world. 
Congratulations to those new moms and dads!