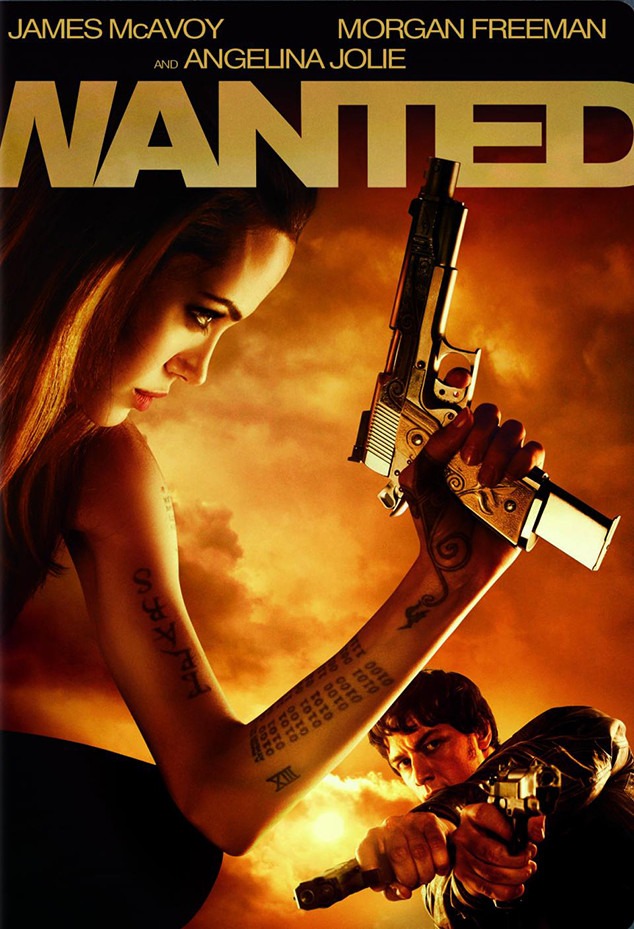 Spyglass Entertainment / Universal Pictures
Here's a film you'll want to press play on Netflix next month. 
E! News can exclusively reveal the 2008 action thriller Wanted starring Angelina Jolie is coming to Netflix on May 16. The Oscar-winning actress famously starred alongside James McAvoy and Morgan Freeman as a mentor to a burgeoning assassin with superhuman killing powers. 
McAvoy portrayed Wesley Gibson, a young man frustrated with his lackluster job and existence. However, his life turns upside down after a mystery woman known as Fox, played by Jolie, reveals that his father was a renowned assassin. Gibson trains as a member of a fraternity of assassins under Fox and Freeman's character, Sloan, to track down his dad's killer and avenge his death. 
The movie was released to positive reviews and went on to garner two Oscar nominations for sound mixing and sound editing. 
Wanted is just one of the many titles coming to Netflix next month. So what else will be available to stream in May? Find out Tuesday morning when the streaming service releases its full list.
(E! and Universal Pictures are both part of the NBCUniversal family.)