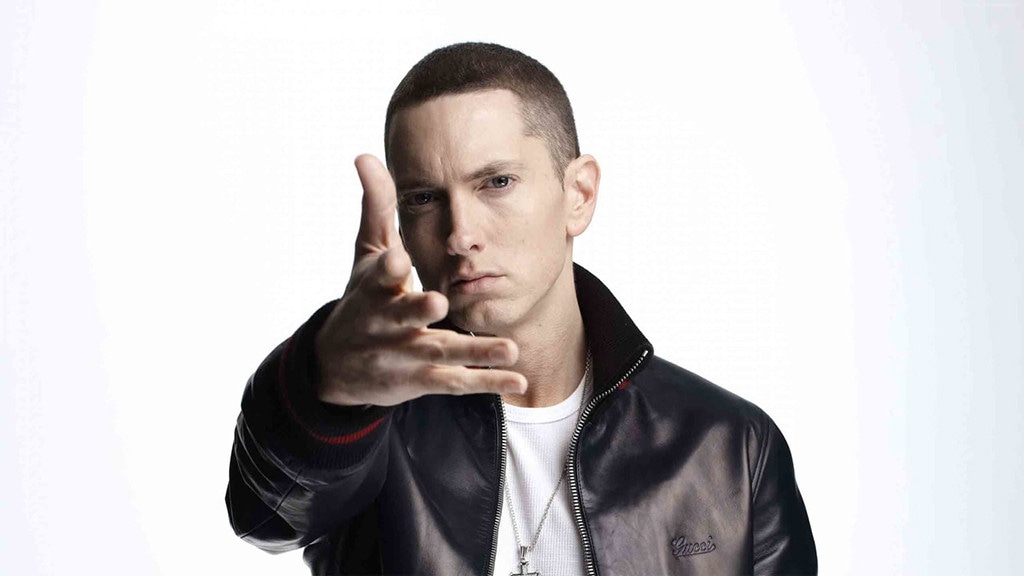 Universal Music Group
Eminem celebrated a special birthday just before the weekend: He is 10 years sober. 
The reclusive rapper had battled alcoholism and prescription medication addictions for years. He went to rehab in 2005 but relapsed the following year. In late 2007, he nearly died from an accidental methadone overdose. He then decided to get clean.
On Saturday, Eminem posted on his Instagram page a photo of himself holding a sobriety coin that bears the circle and triangle symbol used by Alcoholics Anonymous.
"Celebrated my 10 years yesterday," he wrote.
Eminem has worn 12-step medallions on stage before.
"The thing sobriety has taught me the most is the way I'm wired—why my thought process is so different," Eminem told GQ in 2011. "I've realized that the way I am helps with the music. Sporadic thoughts will pop into my head and I'll have to go write something down, and the next thing you know I've written a whole song in an hour. But sometimes it sucks, and I wish I was wired like a regular person and could go have a f--kin' drink."
"But that's the biggest thing about addiction," he said. "When you realize that you cannot—for f--k's sake, you can not—f--k around with nothing ever again. I never understood when people would say it's a disease. Like, 'Stop it, dickhead. It's not a disease!' But I finally realized, F--k, man—it really is."