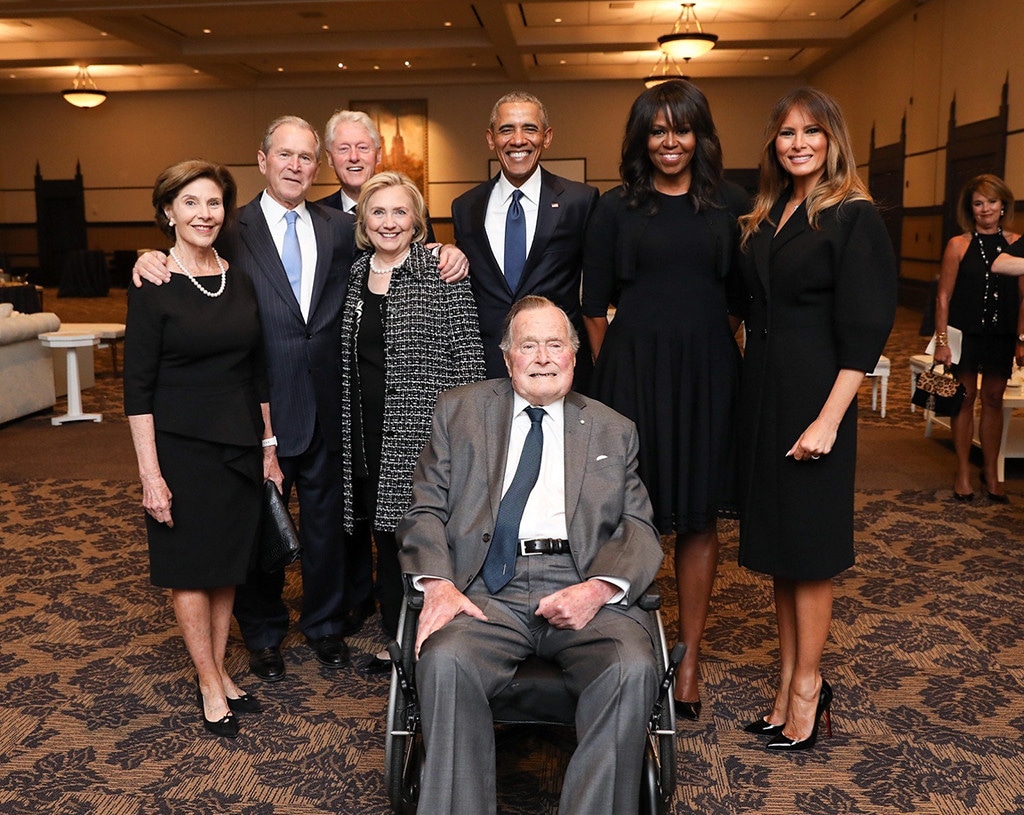 Paul Morse / Office of President George H.W. Bush
First Lady Melania Trump showcased a radiant smile as she joined four former presidents as well as her husband Donald Trump's adversary Hillary Clinton for a group portrait after former First Lady Barbara Bush's funeral on Saturday.
Former President George H.W. Bush's wife of 73 years died last week at age 92. During her funeral, which took place on Saturday at a church in Houston, Melania Trump was photographed smiling and chatting with former President Barack Obama. The photo went viral, as President Trump has for years criticized the now-former U.S. leader and the current first lady is not often photographed smiling while attending events with her husband.
On Sunday, George H.W. Bush's office released on Twitter official photos from the funeral, taken by photographed Paul Morse. In one, Melania Trump is pictured standing next to Michelle Obama, Barack Obama, Hillary Clinton, former President Bill Clinton, former President George W. Bush and Laura Bush, who all appear in front of George H.W. Bush. All are smiling.
The president did not attend. He said she watched the service via livestream at his Mar-a-Lago property in Florida. He also paid tribute to Barbara Bush on Twitter.
His office had said last week that the U.S. leader wanted to avoid disrupting the funeral with increased security. It is not unusual for presidents to skip first ladies' funerals.
President Trump had clashed with the Bushes in the past; he frequently mocked their son and fellow Republican presidential candidate Jeb Bush during his 2016 election campaign. In TV interviews, Barbara Bush had implied the now-U.S. leader is a misogynist.