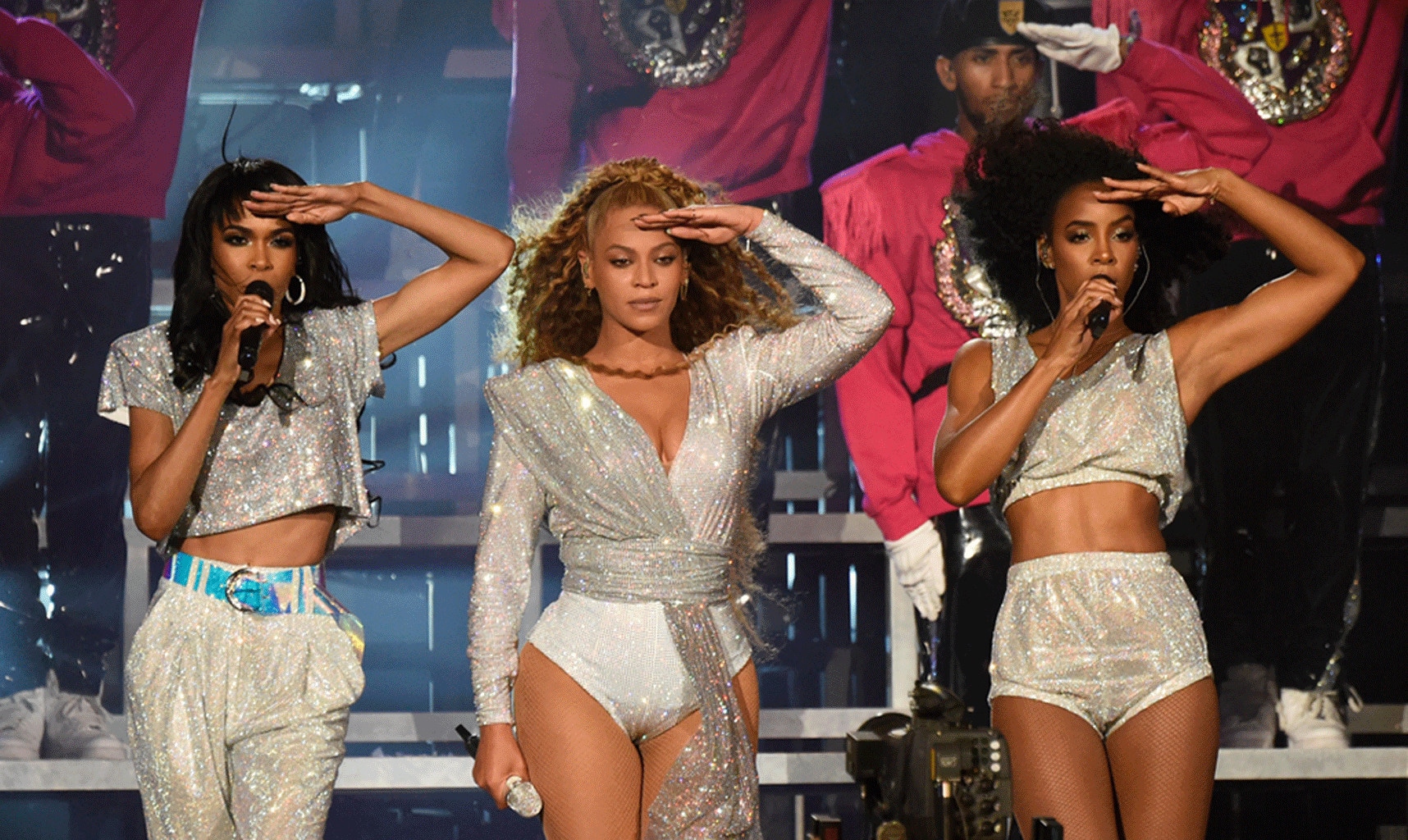 Kevin Mazur/Getty Images for Coachella
Beyoncé mixed some things up but still brought out some welcome familiar faces during her second Coachella show.
The singer once again brought out Michelle Williams and Kelly Rowland for a Destiny's Child reunion onstage on Saturday. The trio performed the same medley as they did at Bey's first Coachella show last weekend—which included the songs "Lose My Breath," "Say My Name" and "Soldier"—but wore sparkling silver outfits this time.
Beyoncé kept her set list the same, performing her solo hits and a few covers alone as well as with returning special guests husband Jay-Z, sister Solange. This time, J Balvin joined the singer onstage in person to perform a remix of his song "Mi gente."
The main difference between Beyoncé's first and second Coachella shows were her outfits, which were all designed by Balmain's Olivier Rousting.
The singer opted for yellow collegiate-style embellished yellow hoodies in her first show; she and her dancers wore pink for her second. She also wore a shimmering pink sweater dress bearing a personalized coat of arms during her performance with Jay-Z.
Jessica Alba attended the show and shared photos and videos.