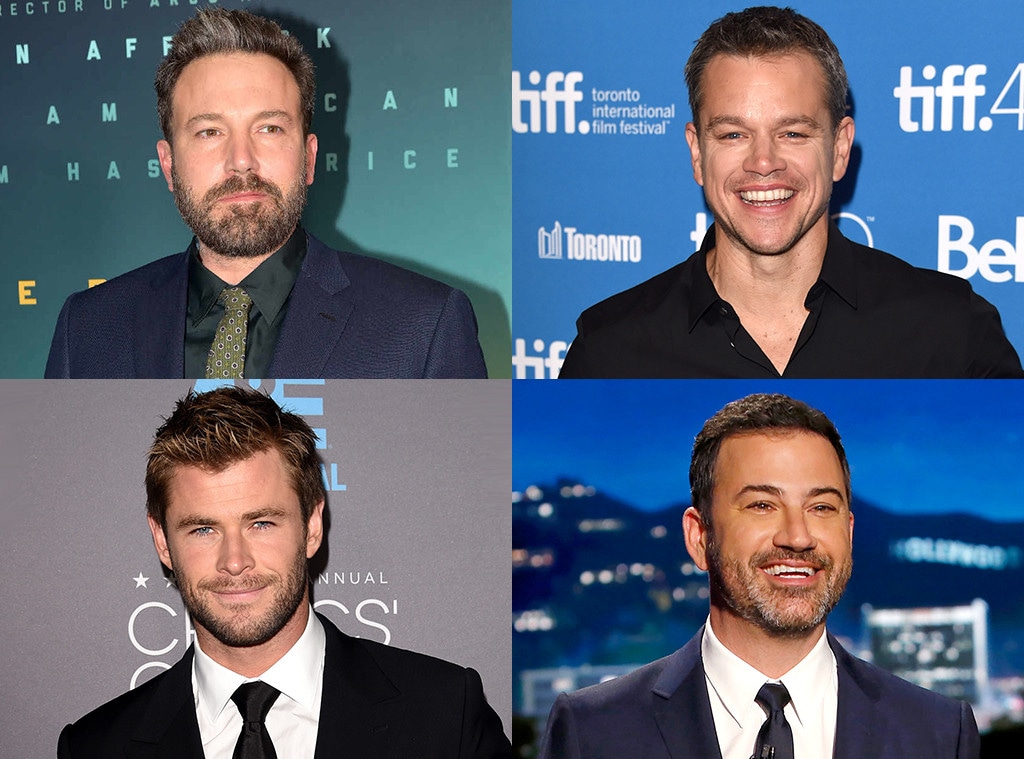 Getty Images/Shutterstock/ABC
Watch out Matt Damon, Ben Affleck's team Jimmy Kimmel.
Affleck took to Twitter on Friday to respond to a false report that said his longtime BFF Damon has stopped associating himself with him and was instead "buddying up with Chris Hemsworth."
"Hey @chrishemsworth, you can have him!" Affleck tweeted. "I'm Team @JimmyKimmel anyways."
For more than a decade, Damon and Kimmel have playfully feuded on TV, although they are friends in real life. Affleck had also showed his support for the talk show host about a decade ago when they starred in a rebuttal to Sarah Silverman's Emmy-winning "I'm F--king Matt Damon" Jimmy Kimmel Live! music video.
Hemsworth later responded to Affleck's tweet with some double shade.
"Sorry mate not my fault! He's just a big @Marvel fan, not @DCComics. How do you like them apples," he said, referring to his own role as Thor in Marvel's Thor and The Avengers movies, Affleck's role as Batman in Warner Bros. Pictures and DC Comics' new superhero films and an iconic line from Good Will Hunting, which won Affleck and Damon a screenwriting Oscar.
Image Group LA/ABC via Getty Images
"@jimmykimmel the ball is in your court," Hemsworth said. "Choose wisely..."
"Wow. Another big win for #TeamBatman!" Kimmel tweeted on Saturday. "Sorry Matt, I'm sure this is a Thor thubject. #Iwilltakeeveryoneyoulove."
It now appears that Kimmel has ignited a fresh feud.
"Hey @jimmykimmel sounds like you've chosen your side," Hemsworth replied. "Guess I'm not coming on your show this week. Good luck finding another Avenger named Chris."
"Not coming on my show will be another thing you and Matt have in common! @BenAffleck," Kimmel said.
"You know what, @jimmykimmel ... I'm coming on your show now just to upset you," Hemsworth replied.