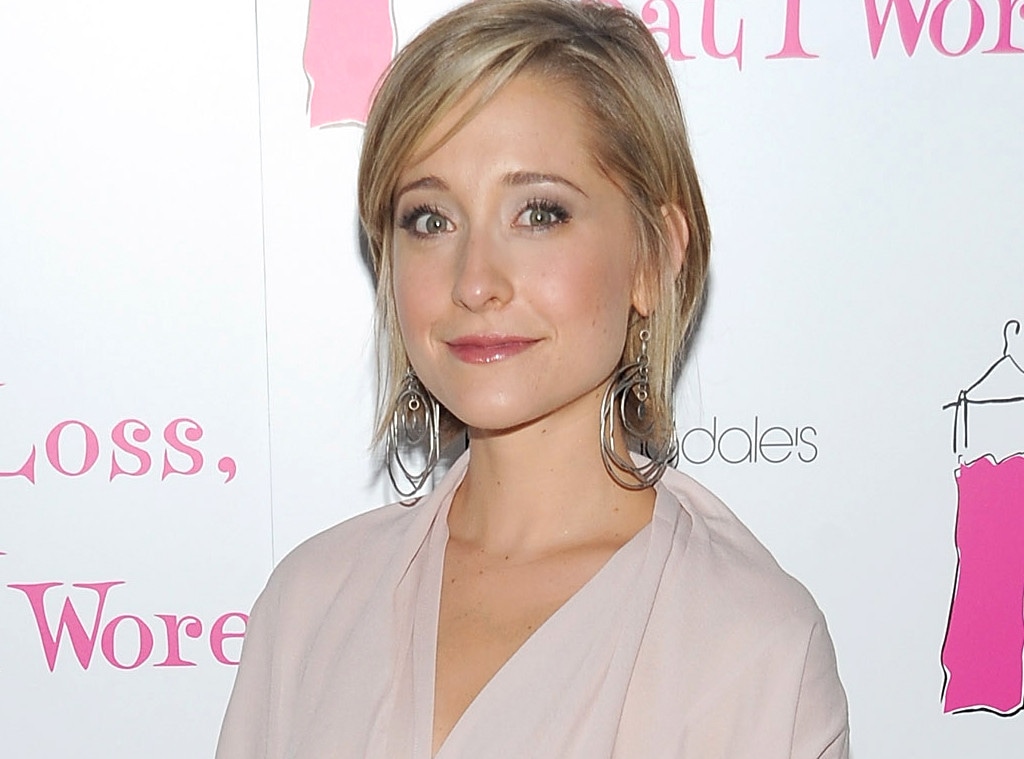 Dimitrios Kambouris/Getty Images
Allison Mack has been arrested and charged with sex trafficking in connection with the purported self-help organization, NXIVM. 
The former Smallville actress was arrested Friday morning after an indictment was unsealed Friday in federal court charging Mack and the organization's founder Keith Raniere with sex trafficking, sex trafficking conspiracy and forced labor conspiracy.
"As alleged in the indictment, Allison Mack recruited women to join what was purported to be a female mentorship group that was, in fact, created and led by Keith Raniere," United States Attorney Richard Donoghue said in a statement. "The victims were then exploited, both sexually and for their labor, to the defendants' benefit. This Office and our law enforcement partners are committed to prosecuting predators who victimize others through sex trafficking and forced labor."
According to the United States Attorney's Office, Raniere was previously arrested on a complaint and ordered detained. He will be arraigned on a date to be determined. Multiple outlets report that the actress entered a plea of not guilty.
"Today we announce an additional arrest, and an indictment, in a case that brought to light an inconceivable crime," FBI Assistant Director-in-Charge William Sweeney said. "As this pyramid scheme continues to unravel, we ask anyone who might have been a victim to reach out to us with information that may further our investigation."
Mack will be arraigned on the indictment Friday afternoon.
Todd Williamson/Getty Images for Amazon Studios
According to the United States Attorney's Office, NXIVM is an organization founded by Raniere that offers courses. According to its website, NXIVM is a community seeking to empower people and broaden the way members approach problems.
Citing court filings, the US Attorney's Office said Raniere allegedly created a secret society within NXIVM that contained levels of female "slaves" headed by "masters." In order to advance within the alleged pyramid, slaves allegedly recruited other slaves in order to become masters and owed service to masters above them, according to the US Attorney's Office. The slaves were allegedly branded.
Mack has been accused of recruiting slaves by telling them they were joining a women-only organization that would empower them. She allegedly required her slaves to engage in sexual activity with Raniere in exchange for money or other benefits. If the alleged slaves did not participate, it was thought that damaging information about them and their families and friends would be released. According to court documents, Mack's alleged behavior took place approximately between February 2016 and June 2017. 
Raniere and Mack each face mandatory minimum sentences of 15 years' imprisonment and up to life imprisonment, according to the US Attorney's Office.  
The NXIVM website features the following statement in response to the allegations against Raniere. "We are currently working with the authorities to demonstrate his innocence and true character. We strongly believe the justice system will prevail in bringing the truth to light. We are saddened by the reports perpetuated by the media and their apparent disregard for 'innocent until proven guilty,' yet we will continue to honor the same principles on which our company was founded. It is during the times of greatest adversity that integrity, humanity and compassion are hardest, and needed most."
Mack's rep had no comment.