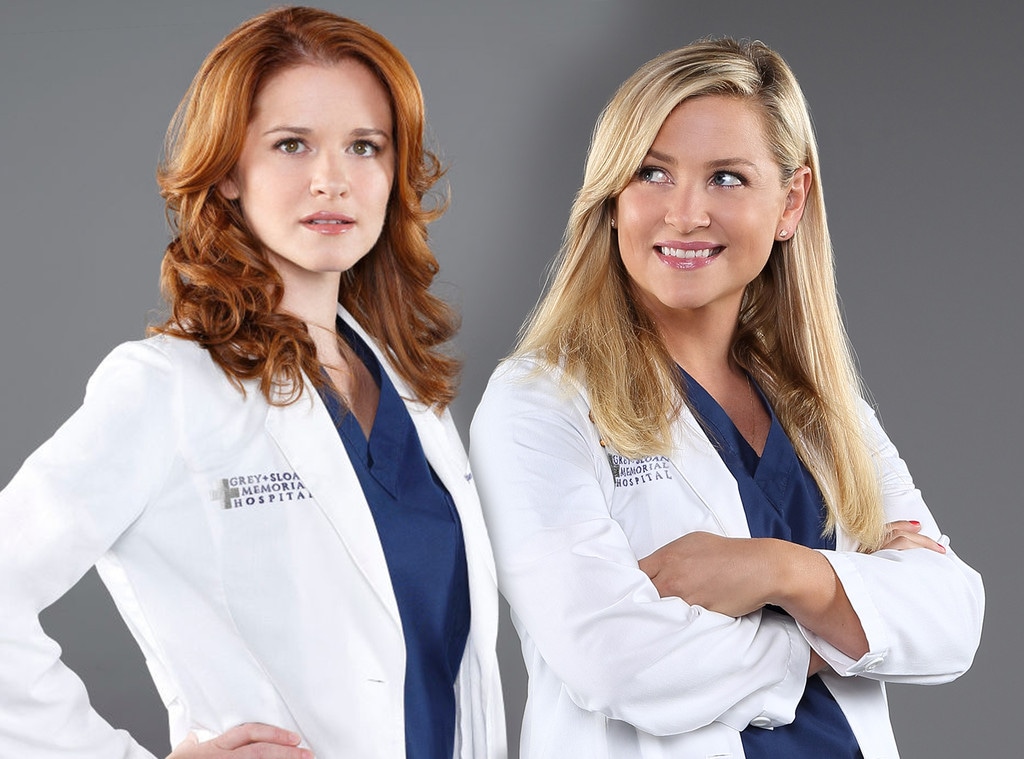 ABC
It was an emotional Thursday in Shondaland. The day Scandal's series finale aired, Thursday, April 19, was also the last day on Grey's Anatomy for Sarah Drew and Jessica Capshaw. Grey's Anatomy creator Shonda Rhimes took to Instagram to reflect on the momentous day.
"Today, in the midst of scheduled mania of #Scandal series finale, two beautifully talented women filmed their last scenes at #GreysAnatomy. Having these things happen at the same time is almost impossible to process. I need to devote a whole day just to celebrate Jessica and just to celebrate Sarah," Rhimes wrote. "To tell you stories about their talent and to tell what I know about what their roles have meant."
"A social media post won't cut it and I will not minimize their magic by pretending it will. I have more to say. I will do so. For now I will just say how lucky we were to witness their talents and the magic they brought to their characters.@jessicacapshaw @thesarahdrew," Rhimes continued.
The fan-favorite actors marked their series wraps on Twitter with simple tweets.
Grey's Anatomy star Ellen Pompeo also marked the actresses' last day on the ABC medical drama with tribute posts on Instagram.
"THANK YOU to this lady....@thesarahdrew you served up the sugar and spice for 9 years and it's been a blast. Your passion and talent for storytelling has touched so many people provoked thought and Greys is a better show because of it and you," Pompeo wrote with a series of emojis and this hashtag: #japrilfansdontplay
For Capshaw, Pompeo called her a "GOAT" (greatest of all time) and thanked her for "bringing it" the way she has for "10 amazing years."
"What a blessing you are and what a contribution you made to television history. Lit that screen up with your glow on the LGBT community... making a difference and making it all look so easy," Pompeo wrote, adding emojis and these hashtags: #representationmatters #loveyou.
Capshaw and Drew may have wrapped production, but their final episode has yet to air. The duo are exiting at the end of season 14. Their exits were announced in March 2018.
"The characters of Arizona and April are permanently woven into the fabric of Grey's Anatomy thanks to the extraordinary work of Jessica Capshaw and Sarah Drew," Krista Vernoff, co-showrunner and executive producer on Grey's Anatomy, said in a statement. "As writers, our job is to follow the stories where they want to go and sometimes that means saying goodbye to characters we love. It has been a joy and a privilege to work with these phenomenally talented actresses."
Grey's Anatomy airs Thursdays, 8 p.m. on ABC.