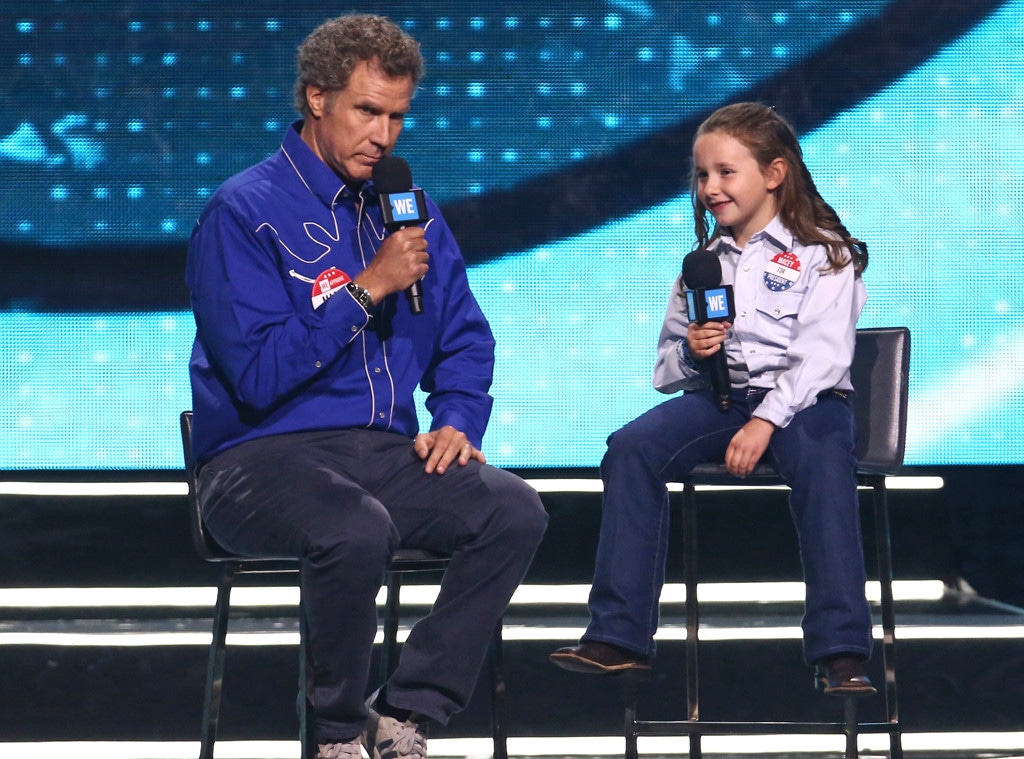 Tommaso Boddi/Getty Images for WE
Less than a week after being hospitalized following a serious car accident, Will Ferrell stopped by We Day California.
The comedian's attendance marks his first public appearance since the car crash which took place on Interstate 5 in Orange County.
According to a police report obtained by E! News, a 22-year-old male driver was driving northbound on the highway around 11:00 p.m. in the second lane, while Ferrell, two passengers and their chauffeur were in the high-occupancy vehicle lane on the left.
The 22-year-old male driver's car veered into the left lane causing the car Ferrell was in to hit the center median. Ultimately, the car carrying the former Saturday Night Live star and the three others overturned.
Shortly after the harrowing incident, a representative for Ferrell told TMZ that he had been released from a nearby hospital and did not suffer any "significant injury."
We're happy to see he's on the mend and already back on the stage!