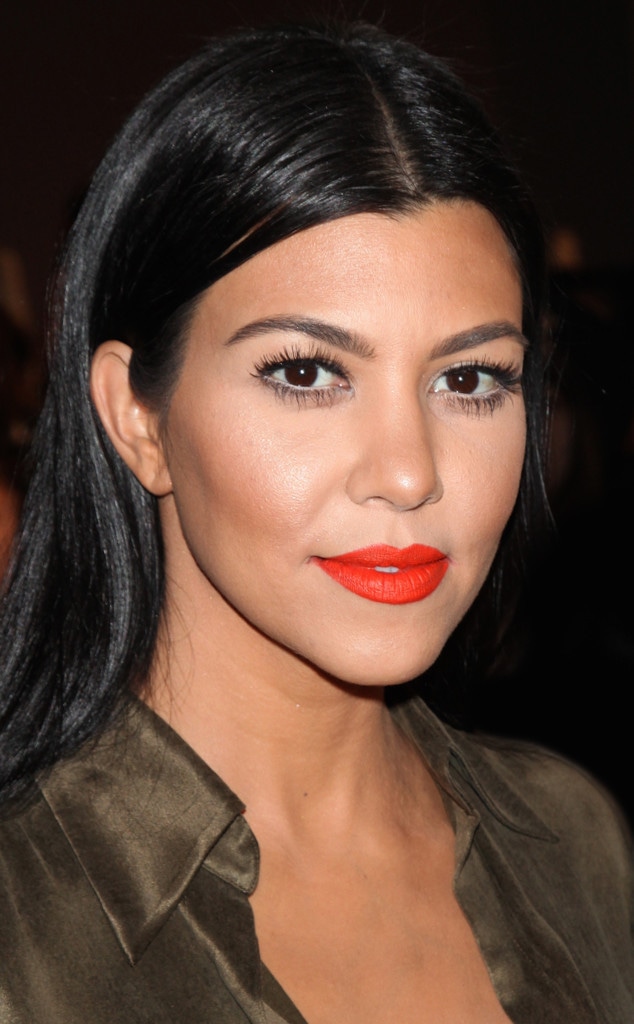 Gregory Pace/REX/Shutterstock
Behold, Kourtney Kardashian has solution for acne.
While we can't recall the eldest of the Kardashian clan with anything besides a flawless complexion, it turns out that the Keeping Up With the Kardashians star struggles with blemishes just like the rest of us.
"I have really sensitive skin and am prone to breaking out, so I try to keep makeup minimal on my face," she revealed on her website.
As the wellness guru stated, minimal makeup is the best way to ensure your pores aren't clogged. If you have acne, foundation and concealer are the best ways to keep them from showing. Yet, if you continue to rely on coverage, you start a never-ending cycle of blemishes and heavy makeup looks. 
Kourtney's foundation is the solution. It fights acne, while also providing coverage. It's a win-win.
"I recently discovered the best, breathable foundation from Oxygenetix," she stated. "I have it in a few shades, so it matches my skin if I'm tan. Currently, I'm using the almond shade and I make sure anyone doing my makeup uses this foundation."
The Oxygenetix Oxygenating Foundation Acne Control is a tinted, lightweight formula that contains antioxidant-rich grape seed oil, aloe vera and salicylic acid, which helps to reduce redness, fight wrinkles and clean pores. As an all-in-one beauty must-have, it doesn't come cheap, retailing for $76. However, if it keeps Kourtney acne-free, it may be worth the investment.
The company, Oxygenetix, creates products that are "designed to cover blemishes, support healing and help minimize or eliminate post-procedure scars," as stated on their website. In addition to beauty retailers, it's also offered in many doctor's offices, which is why it isn't considered mainstream. Their makeup has medicinal purposes, such as getting rid of acne, scars, eczema and dry skin. 
Beyond her foundation, when the mom-of-three needs a little extra coverage, she shared, "I'll use NARS in honey or ginger (honey is more for covering in a highlighted area). And, of course, I'm obsessed with Kim's contouring kit in the medium color."
Pretty relatable, right?