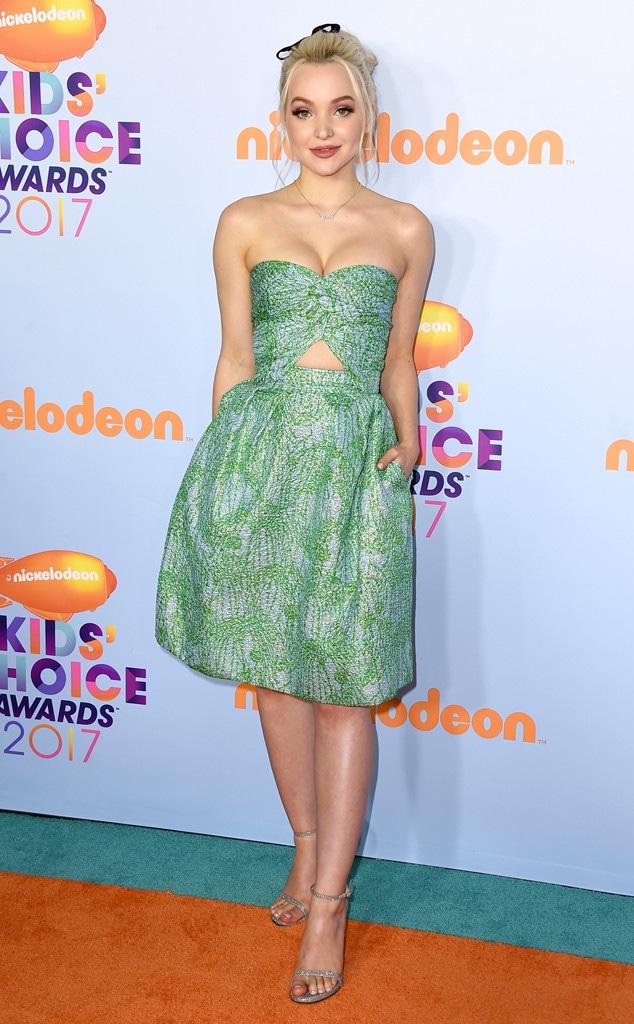 Jordan Strauss/Invision/AP
Dove Cameron got super candid with fans when she revealed her bra cup size on Twitter.
After a fan of the Disney Channel star tweeted on Thursday that she wanted to know how the actress got her cleavage, Cameron tweeted, "I have c cups. It's ain't no secret."
"I've had C's since I was 14," the blonde bombshell tweeted. "It's just a body. I just let it do its thing."
But the Liv and Maddie star didn't stop there. She encouraged her fans to be confident in their own sexuality.
When as fan asked how to deal with being sexualized for having a large chest, Cameron tweeted, "People are gross, your sexuality and how you choose to use it is YOUR decision, not theirs to be forced on you."
Her empowering tweets come on the heels of her revealing that she wants to marry her boyfriend, Thomas Doherty.
After a fan commented, "Honestly marry him," on an Instagram video she shared of them at Coachella, The Descendants star replied, "I'm gonna."
Omar Vega/Invision for KFPR/AP Images, Inset: Jon Kopaloff/FilmMagic
The handsome couple, who have been dating for over a year, are not shy of voicing how they feel about each other on social media.
On Thursday, the Agents of S.H.I.E.L.D. gushed about her boyfriend, tweeting, "My boyfriend is my ultimate crush. i, like, look at photos of him & journal about him & watch him do stuff around the house & it's weird because i get to like...kiss him & text him all the time? my crush??? and he responds and says cute things and kisses me too???? big fan??????"
Similarly, Doherty is just as vocal about his love for the actress, even going as far as wearing a jacket with the 22-year-old's face on the back.
"This should buy me some solid Call of Duty time," the actor joked.