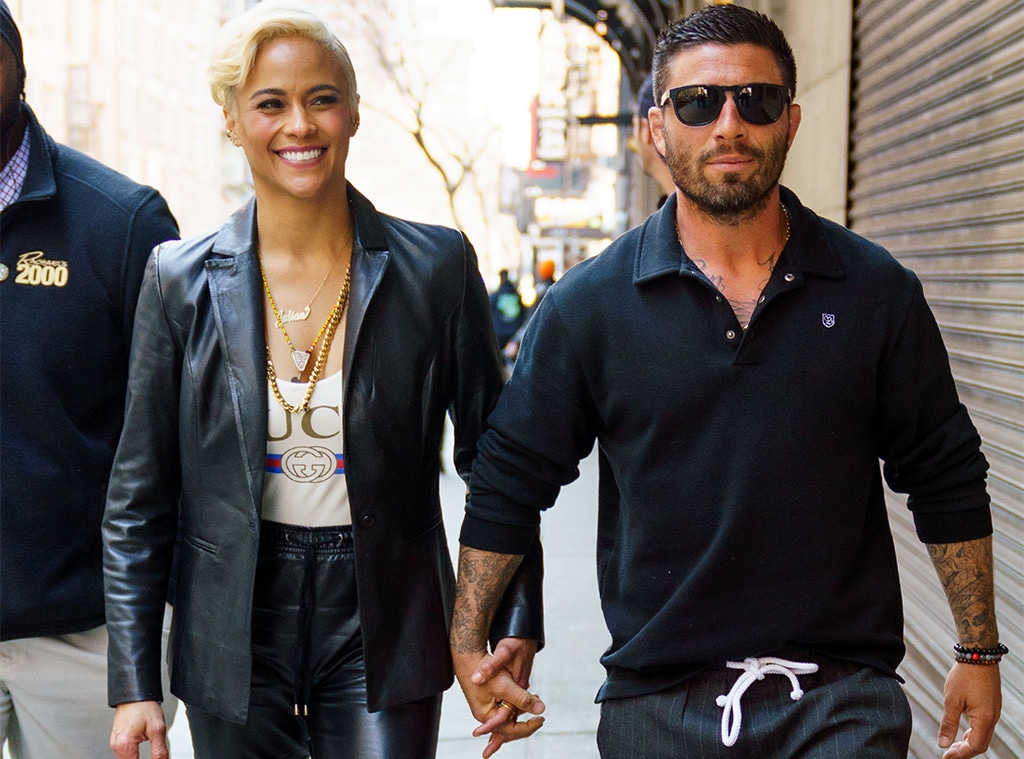 Jackson Lee/GC Images
Paula Patton is in love and she doesn't "give a f--k" about what anyone has to say. 
The 42-year-old Traffik star has been making the press rounds this week with a new man by her side: Zach Quittman. "He's an amazing human and he just makes so happy," she gushed to Kelly Ripa on Live With Kelly and Ryan as cameras panned to Quittman standing in the audience. "I'm in love. He's the first boyfriend I've had since I got divorced."
Patton famously split from ex-husband Robin Thicke in 2014 after more than two decades as a couple. 
"When you know you know," she told Ripa and Ryan Seacrest about her new beau of a month. "I'm 42 years old and I know now...I've done a lot of soul searching trust me."
Patton also noted "he looks like a tough guy because he is, so he protects me." 
As he's quickly learned, you need tough skin to live in the spotlight. Soon after the public first got wind of their budding romance, reports emerged claiming Quittman is currently married to another woman. However, he clarified the situation to People, explaining that he and his estranged wife have been separated "for awhile."
"We were totally separated before I moved on," he told the magazine. "Obviously there's three sides to every story and I'm not pointing the finger or saying anyone's wrong, but we were definitely separated before I moved on."
Patton is no stranger to the damage fame can inflict personally. As she said during an interview on Hot 97's Ebro in the Morning, "I think that fame and celebrity is an evil monster...it can wreak havoc on people's lives."
So, when it comes to any recent "trolley" headlines about her new man, Patton isn't giving them her energy. "I don't give a f--k," she told the co-hosts of Ebro. "I don't really care."