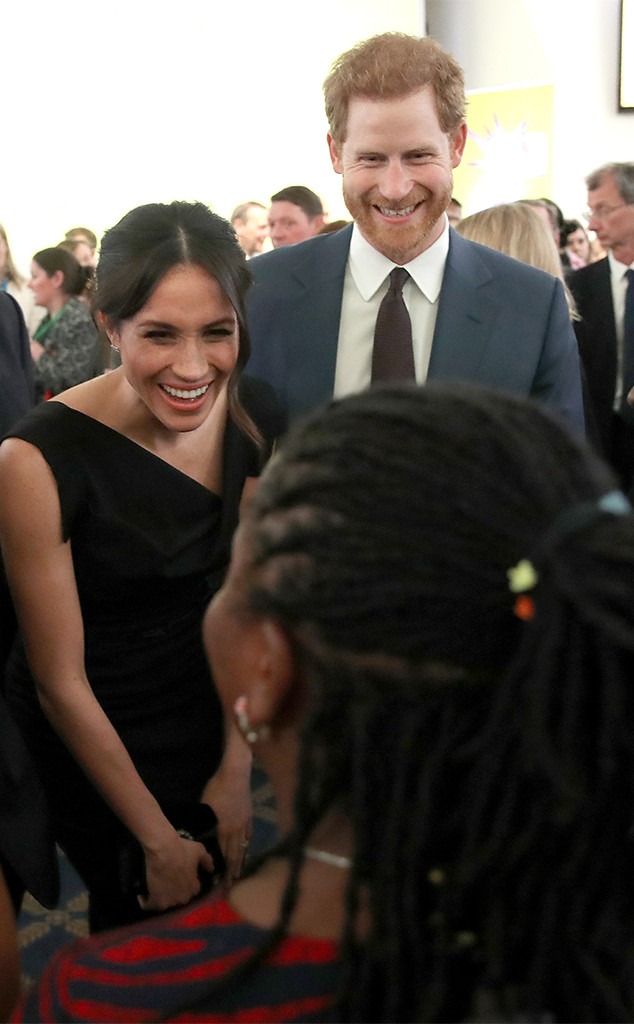 Chris Jackson - WPA Pool/Getty Images
We're exactly one month away from Prince Harry and Meghan Markle's wedding!
The couple is set to tie the knot on May 19 at St. George's Chapel at Windsor Castle. On Thursday evening, with 30 days to go until they wed, Harry and Meghan attended the Women's Empowerment reception at the Royal Aeronautical Society in London, hosted by the Foreign Secretary, Boris Johnson.
"This event marks the launch of a 'Platform for Girls Education', a campaign designed to encourage all Commonwealth countries to commit to providing 12 years of quality education for all girls," the Kensington Palace Twitter account shared with followers Thursday.
Chris Jackson - WPA Pool/Getty Images
Back in February, Meghan shut down a major misconception about women's empowerment while at the first annual Royal Foundation Forum with Harry, Prince William and Kate Middleton.
"I hear a lot of people saying when speaking about girls empowerment, finding and knowing their worth and women's empowerment as well—you'll hear often people say, 'Well, you're helping women find their voices,'" she explained on stage. "I fundamentally disagree with that because women don't need to find a voice—they have a voice. They need to feel empowered to use it and people need to be encouraged to listen."
For the empowerment event on Thursday, Meghan wore a Black Halo Jackie O Belted Dress, priced at $375. She paired the dress with a Gucci clutch and Aquazzura's Milano Cutout Suede Pumps.
Chris Jackson - WPA Pool/Getty Images
This is the second event in just two days that the couple has attended together. On Wednesday, Harry and Meghan attended the Commonwealth Youth Forum together.
On Monday, Harry was without his bride-to-be at the ongoing forum in London, but did give his fianceé a sweet shout-out in his speech discussing his new role of Commonwealth Youth Ambassador.
"In my new role, I will work to support The Queen, my father The Prince of Wales, and my brother William, all of whom know that young people are the answer to the challenges of today," Harry said. "I am also incredibly grateful that the woman I am about to marry, Meghan, will be joining me in this work, of which she too is hugely excited to take part in."