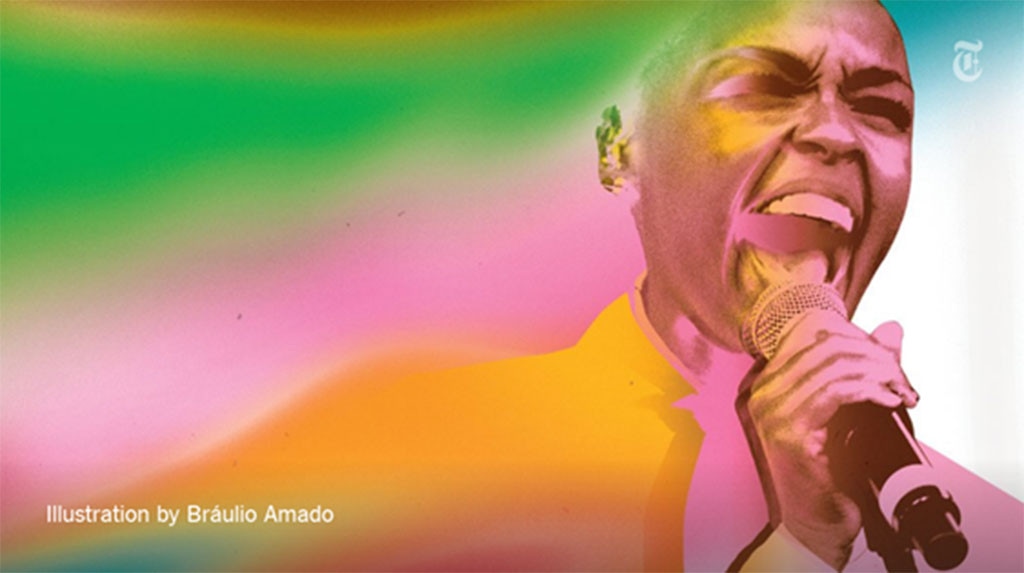 Photo illustration by Bráulio Amado. Source photo: C Flanigan/Getty Images.
Janelle Monáe is gearing up for the release of her latest album, Dirty Computer, which will be accompanied by a 50-minute "emotional picture."
In a new interview with the New York Times about Dirty Computer, set for release on April 27, the singer talked about the musical film that will illustrate the album. The film will follow a young woman (Monáe) as she tries to outrun an authoritarian government. The visual will also feature a star-crossed romance between Monáe and Tessa Thompson, with whom she's sparked romance rumors with over the last year.
"I want it to be very clear that I'm an advocate for women," Monáe told the NYT. "I'm a girl's girl, meaning I support women no matter what they choose to do. I'm proud when everybody is taking agency over their image and their bodies."
When asked about the romance speculation, Monáe laughed and danced around the question.
"I hope people feel celebrated," she said. "I hope they feel love. I hope they feel seen."
Last week, the singer dropped the music video for her new song "Pynk," in which Monáe and Thompson explore the female anatomy.
About a minute into the video Thompson's head appears between Monáe's pants as the lyrics continue, "Pink when you're blushing inside, baby."
Back in February, Thompson also starred alongside Monáe in her "Make Me Feel" video, which also added fuel to the romance rumors.
You can watch the "Make Me Feel" video above and check out more of Monáe's NYT profile HERE.