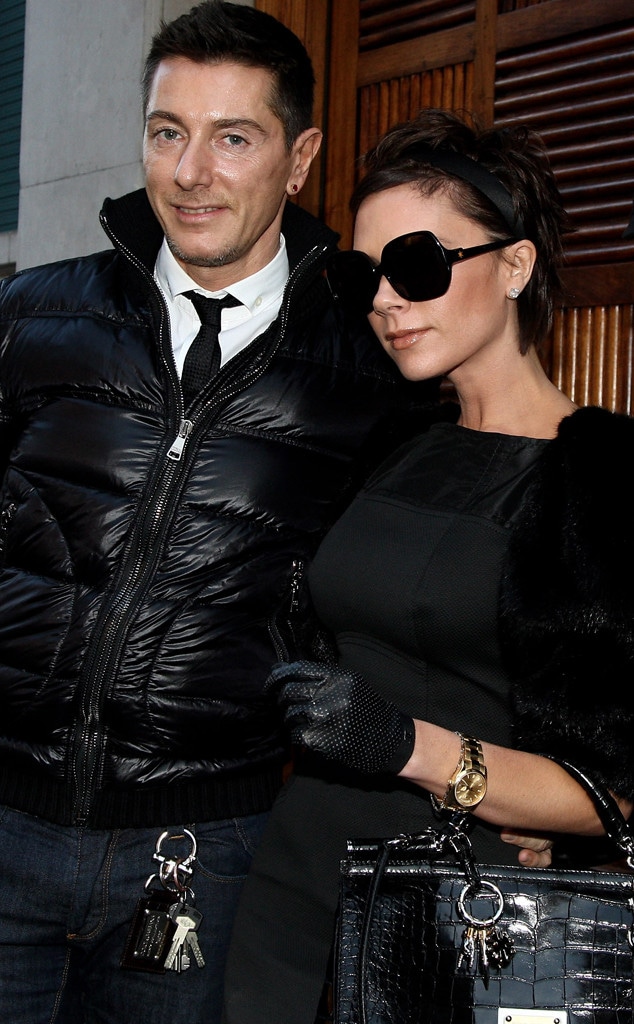 Vittorio Zunino Celotto/Getty Images
Looks like Victoria Beckham's in Stefano Gabbana's Burn Book!
The Italian designer, who is best known as one half of fashion duo Dolce & Gabbana, isn't hiding his dislike for former friend, the Spice Girl-turned-designer.
Yesterday Vogue Brasil Instagramed an image of Beckham from a September 2016 Vogue shoot in honor of the Brit's 44th birthday. While fans aplenty flocked to the social media page to give their well wishes to the bday girl, Gabbana made his feelings clear by commenting on the mag's caption with three thumb's down emojis. 
Fans (and CommentsByCelebs) were quick to notice the simple but effective diss and many called out or noted the designer's dig in the comments section. 
While things appear to be tense between the feuding designers, that wasn't always the case. Back at the 2003 VMAs, Posh and her main man David Beckham donned matching all-white D&G looks on the red carpet and on more than one occasion Mrs. Beckham was all about the brand a decade ago. In addition to wearing their designs, Beckham was even photographed several times with Stefano in 2008 and in 2003.
The root of the squabbling seems to have started back in April 2014 when Gabbana got a little too candid while attending the V&A's Glamour of Italian Fashion event.
When asked about what he thought of Beckham as a designer, Gabbana said, "She's a friend. She make a good job but... for us, she don't make the same way like a fashion designer."
Then when asked if the duo admired Beckham's work, Gabbana said, "She's a fashion designer but it's another... it's different. John Galliano is a designer... Alexander McQueen."
Then, in March 2015, Beckham backed a boycott of Dolce & Gabbana led by Sir Elton John, whose sons Zachary and Elijah were conceived via IVF, after they called gay adoption "unnatural" and said that babies born through IVF were "synthetic children."
Beckham lent her support to the crocodile rocker and tweeted, "Sending love to Elton David Zachary Elijah & all the beautiful IVF babies x vb."
Other celebs like Courtney Love and Ricky Martin also joined the boycott. The duo eventually apologized for their incendiary comments in August 2015.
Certainly doesn't sound like she's a "friend" any more!