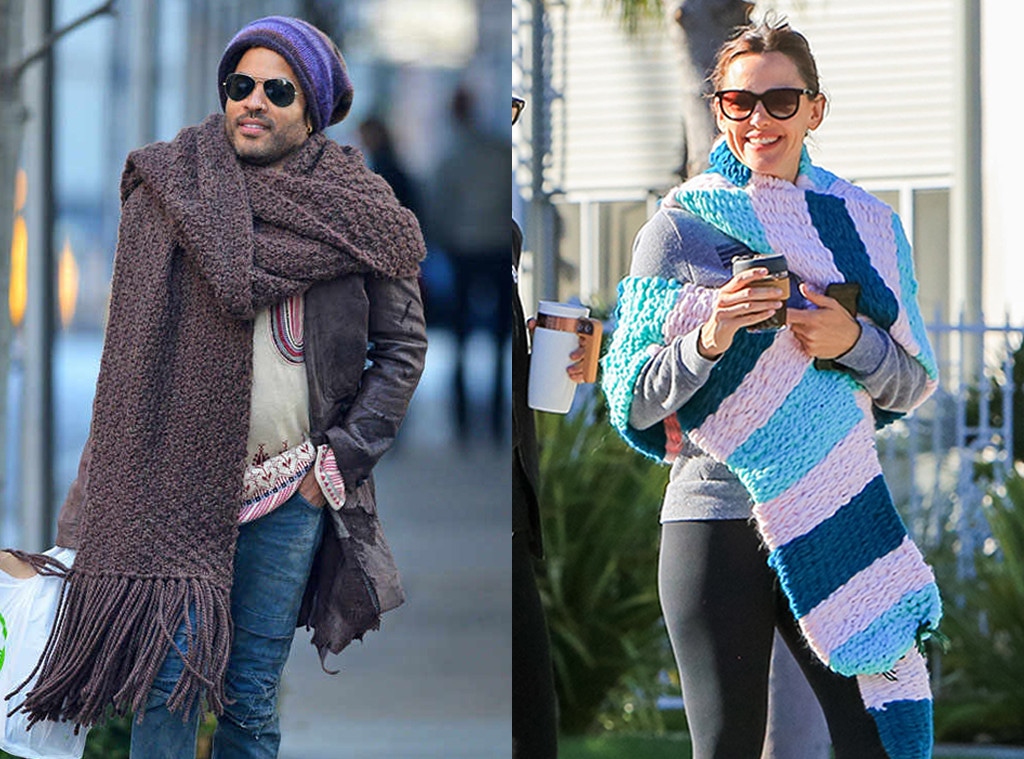 PacificCoastNews.com, BG004/Bauer-Griffin/GC Images
Who wore it better?
Jennifer Garner and Lenny Kravitz are currently in a scarf battle, unbeknownst to them. On Tuesday, the day of her 46th birthday, Garner was spotted out and about with a pal in Los Angeles. For the occasion, the 13 Going on 30 actress wrapped herself in an extremely oversized scarf to keep warm.
Garner's birthday scarf sighting is very reminiscent of Kravitz's iconic scarf moment from years ago. On Nov. 25, 2012, Kravitz was photographed walking around chilly New York City wearing a large scarf around his neck. The scarf was so large that it could've actually doubled as a blanket.
BG004/Bauer-Griffin/GC Images
While most people couldn't pull off this look, Kravitz looks totally cool and Garner couldn't be more adorable with her pink and blue striped scarf.
And it sounds like Garner had a pretty great birthday on Tuesday. She took to Instagram to share a hilarious meme of herself in celebration of the special day and thank her fans for the birthday wishes.
"I'm having the best birthday and so much of it is because of all of you," she wrote to her Instagram followers. "Thank you for the birthday love!"
What do you think about these scarf moments?
Sound off in the comments!