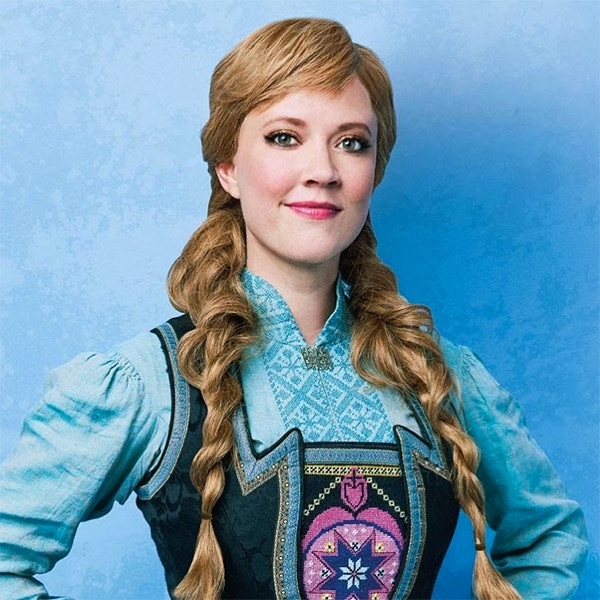 Instagram
Patti Murin, who plays Princess Anna in the Broadway musical Frozen, opened up about her mental health struggles after canceling a performance.
The 37-year-old actress, previously known for her role on the TV series Chicago Med, had pulled out of Tuesday's theater show. On Wednesday, she explained why.
"So last night I called out of the show because I had a massive anxiety attack in the afternoon," she wrote on Instagram. "It had been building up for a while, and while the past month has been incredible, all of the ups and downs and stress and excitement really takes a toll on my mental health."
"I've learned that these situations aren't something to 'deal with' or 'push through,'" she continued. "Anxiety and depression are real diseases that affect so many of us. It requires a lot of rest and self care to heal every time it becomes more than I can handle in my daily life. While I hate missing the show for any reason at all, Disney has been nothing but supportive of me as I navigate my life and work, and I'm so grateful to them."
She added, "Just remember that you're not alone, your feelings are real, and this is not your fault. Even Disney princesses are terrified sometimes."
Bruce Glikas/Bruce Glikas/WireImage
Frozen, which opened in March, marks Murin's biggest show since she began her Broadway career in 2007 as a swing and understudy performer in Xanadu.
Her post comes a couple of weeks before the nominations for the 2018 Tony Awards are set to be announced. Many predict Frozen will receive nods. Murin and co-star and friend Caissie Levy, who plays Elsa, are eligible to be nominated in the same category—Best Performance by an Leading Actress in a Musical.
Fans and other celebs have voiced support for Murin over her candid Instagram post.
"I am so proud @PattiMurin for your candor and bravery in being so open about this," tweeted Josh Gad. "I have dealt with anxiety for years and navigated it through very similar moments. You will get through this and we will all be waiting with open arms and love once your ready to return home.
Gad portrayed Olaf in Disney's animated film Frozen and rose to fame after starring in The Book of Mormon on Broadway in 2011 and 2012.
"Thanks Josh," Murin responded. "You're a truly excellent human."