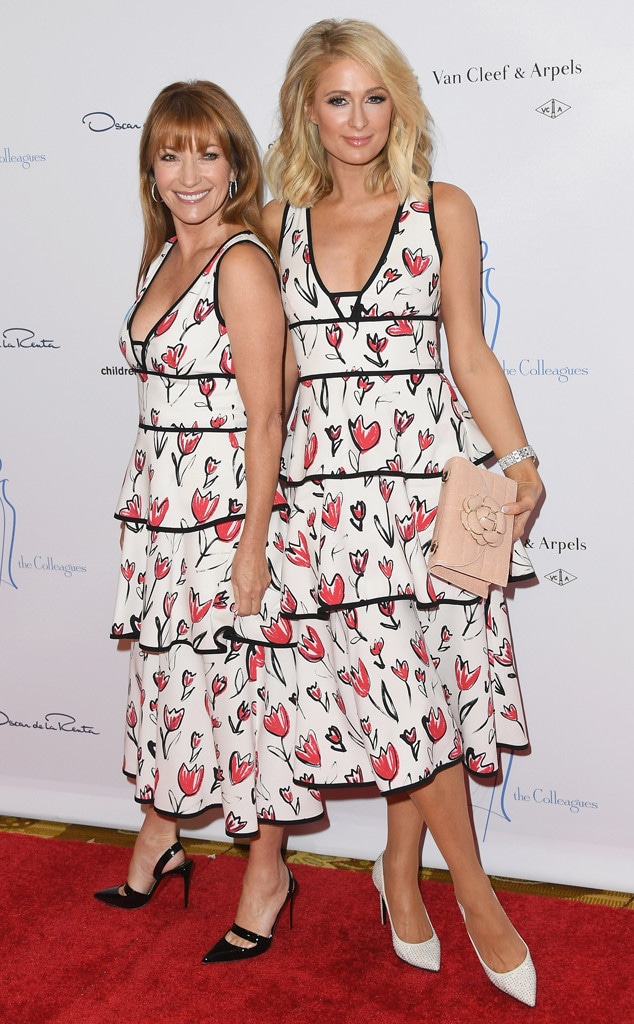 Jon Kopaloff/Getty Images
Paris Hilton and Jane Seymour were twinning at The Colleagues and Oscar de la Renta Annual Spring Luncheon on Tuesday. The heiress and the actress hit the red carpet at the Beverly Wilshire Hotel in the same floral dress. 
Both women wore a black and white dress with a red tulip print. However, each celebrity styled her look differently. Hilton accessorized her ensemble with white pumps and a peach-colored purse while Seymour wore black heels and hoop earrings.
The women didn't seem too bothered by the identical attire. In fact, they even posed alongside each other at the event. The Live and Let Die star also posted a picture of the two of them together on her Instagram Stories and wrote "Twinsies."
It was a very big night for both celebrities. Seymour received The Colleagues Champion of Children Award. 
Hilton and her sister Nicky Hilton presented the Special Award to Laura Kim and Fernando Garcia.